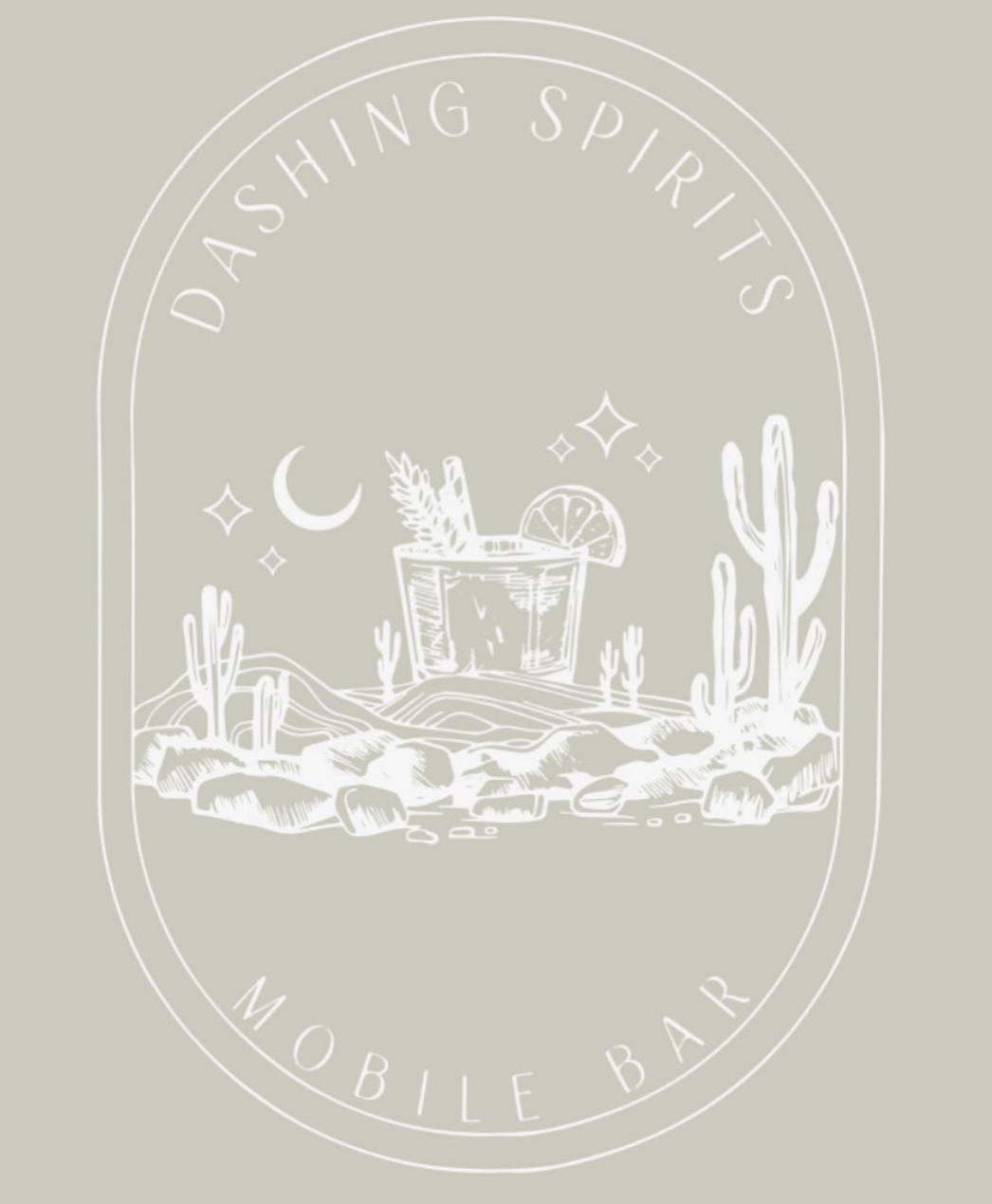 Meet Dashing Spirits Mobile Bar
Dashing Spirits Mobile Bar is a premium beverage catering business that offers services throughout Arizona. The team caters to all of life's special events, including weddings, brunches, dinner parties, bach parties, kids' parties, life celebrations, business grand openings, and mixers. Their bartenders were carefully selected based on their charisma and expertise in the bartending industry, ensuring that they are all high-volume mixologists.
Dashing Spirits pride itself on using only the finest organic products and fresh garden-to-glass garnishes that are sure to impress your guests. Their signature cocktails and mocktails are made with scratch simple syrups that perfectly complement their flavor profiles. At Dashing Spirits, their goal is to ensure that you and your guests have an unforgettable experience with exceptional drinks served from our beautiful bar.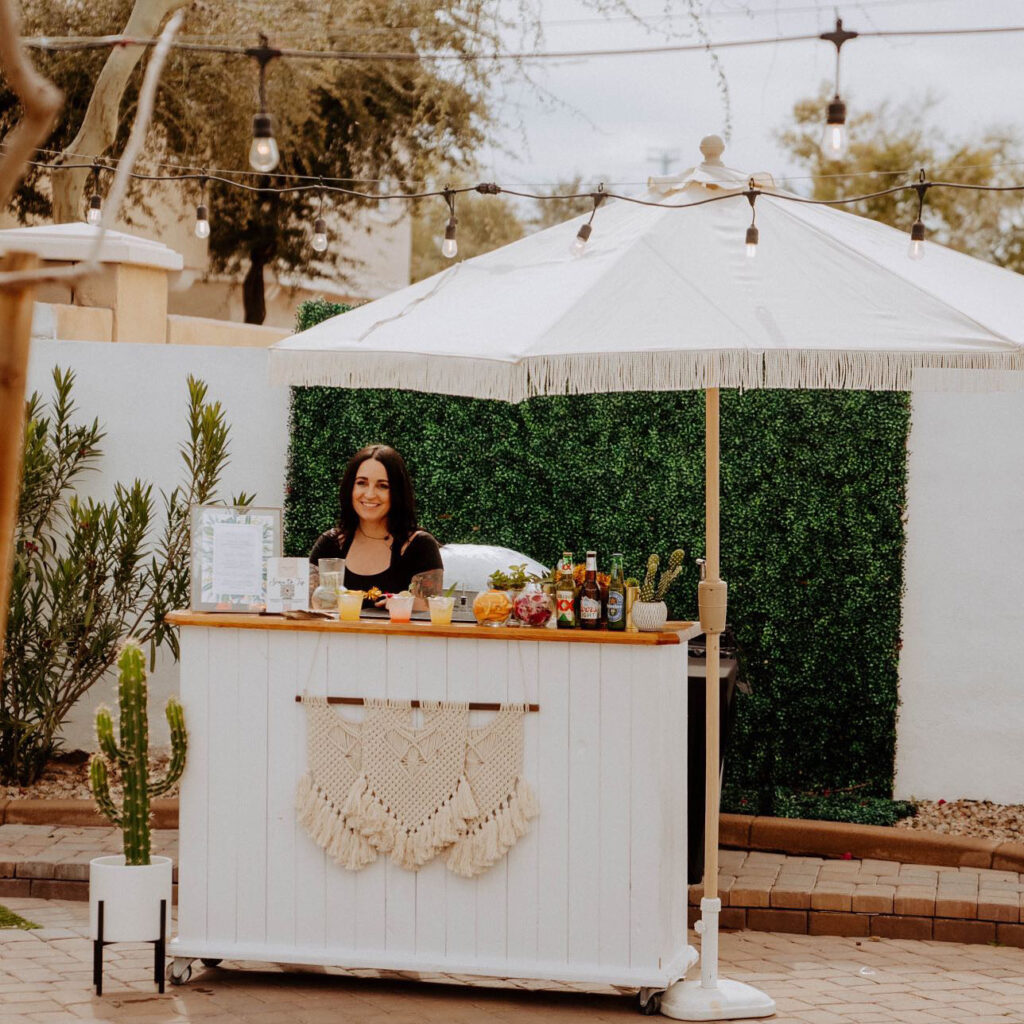 An Interview with Chance Hise (Q & A)
What is your full name, business name, and list of services? 
Chance Hise, Dashing Spirits Mobile Bar, We provide top-of-the-line professional event mixologists, bars, and anything bevy services
How long have you been in the wedding industry?
Since 2015 but started Dashing Spirits in August 2020.
What inspired you to start your own wedding business?
I was one of those brides that fell for the industry after planning my own wedding. I saw how little folks know about the ins and outs of the Wedding world! 
I'd bartended for 16 years at that point and at my own wedding didn't want to fund a bartender. Welp that was an awakening all on its own and I saw that wedding NEEDED trained, professional bartenders. 
What services does Dashing Spirits Offer?
We handle ALL the bevy's, we take that whole category off the couple's hands. Less to stress about. We will plan right alongside to see exactly how they want their menu and bar to go on their big day! Then we deliver the service!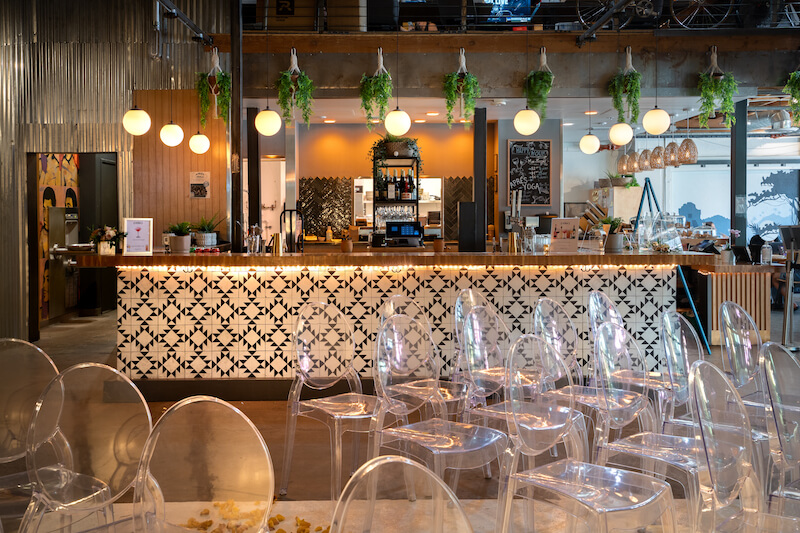 Can you walk us through the process of hiring you for a wedding? 
Yes! First is an inquiry with all the pertinent information. Then the client decides which package is best fitting for their event. Deposit and contract are handled. Then the fun stuff happens, and a 2-step questionnaire is sent out. We ask all fun questions like favorite flavors. What does the couple order on date night?  The must-haves of the evening.
Then all the day of details to make sure our setup and service are flawless. After the coupe has approved the menu we send out their shopping list for alcohol if needed. After that, they get a few directions for the day of handlings then BOOM!! Day of and the party starts!! 
What sets Dashing Spirits Mobile Bar apart from others in the industry? 
My background in the hospitality industry bleeds right into Dashing Spirits. Customer service is first and foremost for us! I don't want clients ever feeling unsure of the next step with us. Next is our phenomenal beverages. We make it look easy but our hearts go into each beverage handed over the bar top! 
Third- the team! Dashing Spirits mixologists do it for the LOVE of creating and being around people. Dashings team has daytime professionals that CHOOSE to do this in their spare time FOR THE LOVE of it! Nothing compares. 
How does Dashing help couples create their perfect wedding day? 
Making them feel secure in their choice to use Dashing Spirits. After the planning process, they KNOW we have the rest on lockdown. They will NEVER need to worry if their bartender will show or if their drinks will be ok or if the bar will be adorable. They KNOW that we have it for them. 
What is your favorite part about working in the wedding industry?
 It's someone's dream day!!! You know this couple worked so hard to make this happen. You know they are seeing loved ones they haven't seen in a while or seeing how happy their loved ones are for them. Seeing how proud the parents are to watch their "little ones" walk down that aisle or dance their booties off with their new husband or wife. It's seriously such A BLESSING to witness!!
How do you keep up with the latest wedding trends?
We make them!!! Jk jk! We honestly watch the fashion industry, we keep up on local love from bar communities, Pinterest of course. 
Can you share some valuable tips for couples planning their wedding? What are some common FAQs for Dashing Spirits?
Hire a planner, hire the best DJ (Javi cough cough) then hire a trusted bar team! All in that order. If you hire trusted professional vendors this day should be a dream! I can't say it enough. 
Dashing Spirits Mobile Bar - Gallery Photos
Why We Love Dashing Spirits
Hey, Javier here! I just wanted to note that the best part of working with Dashing Spirits is their high energy and whimsical spirit (no pun intended). I have worked extensively with the DS team at some of my favorite venues. We first met at a Cinco de Mayo party and have been great friendors ever since.
I would recommend Dashing Spirits Mobile Bar for your wedding, bach party, or just any function where a bartender is needed!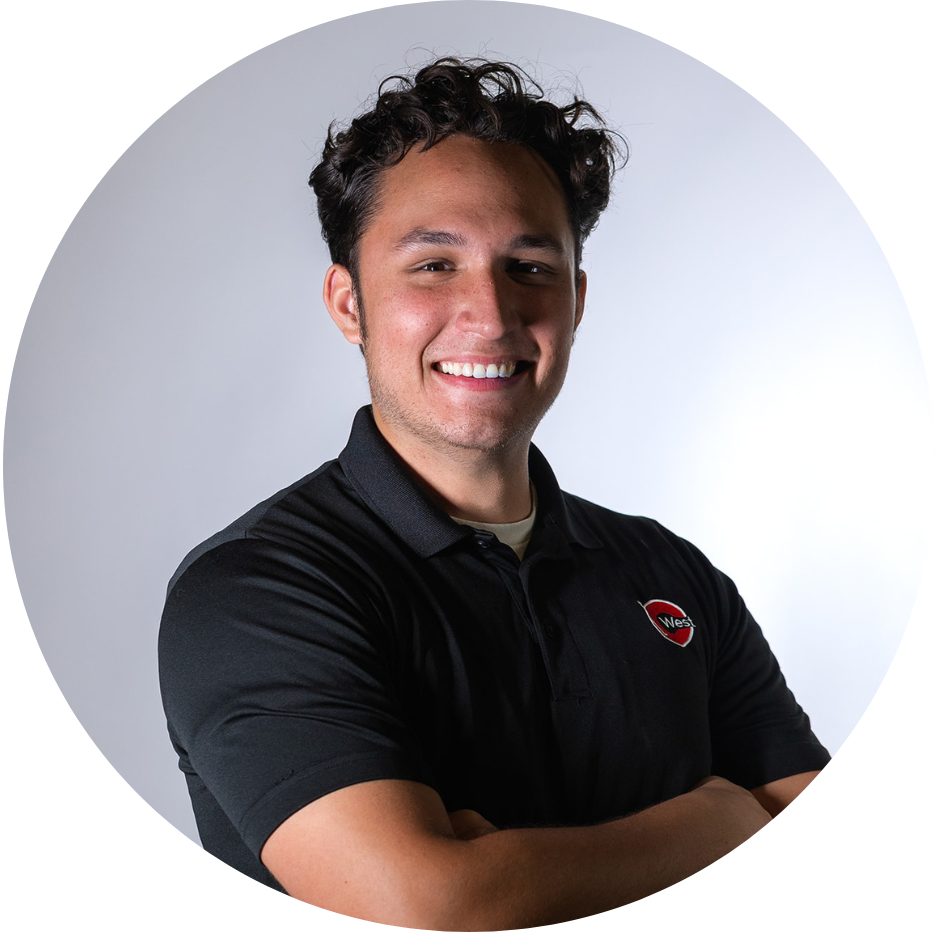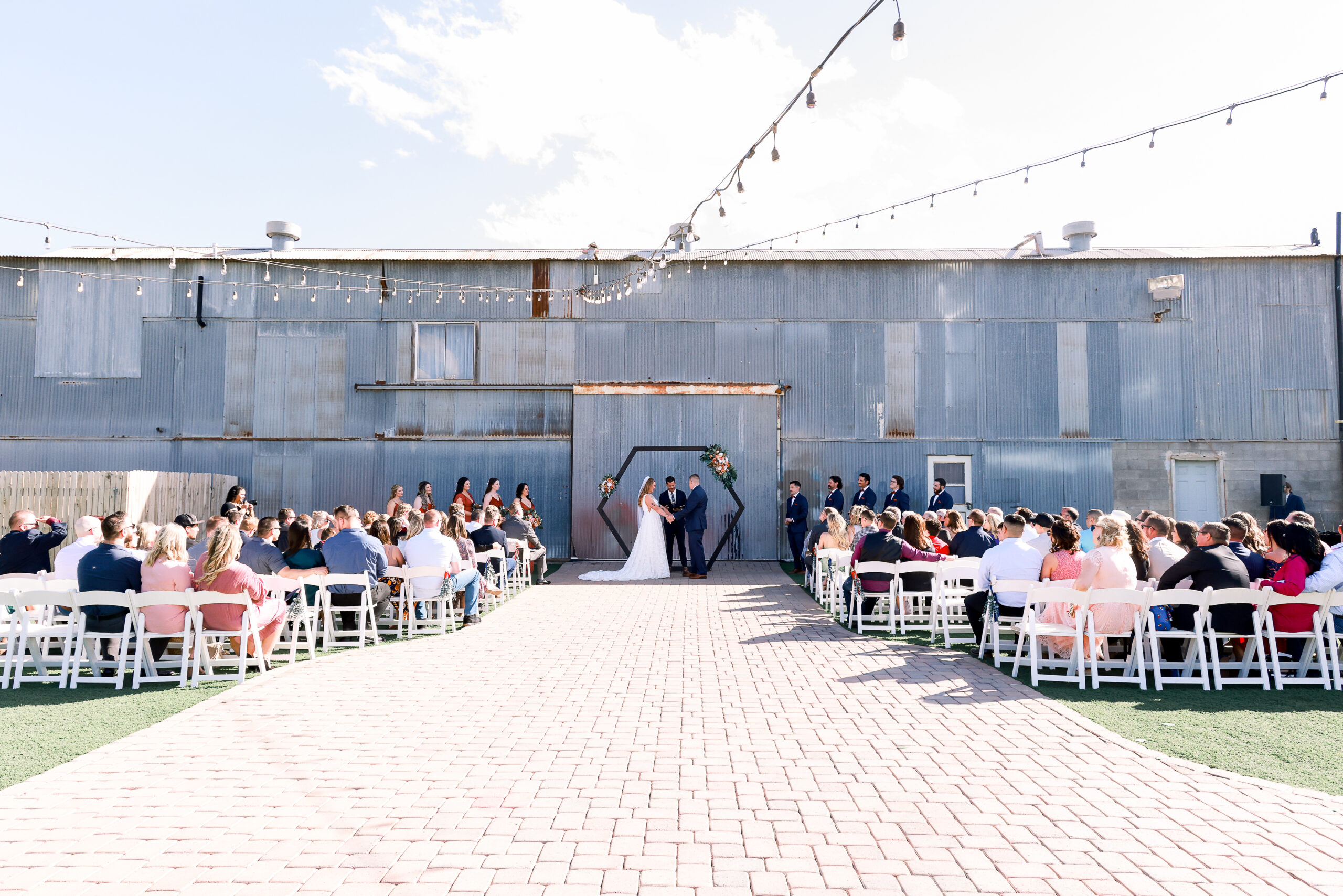 Situated in the charming town of San Tan Valley, Arizona, the Big Tin Cotton Gin emerges as a truly exceptional wedding venue.
Read More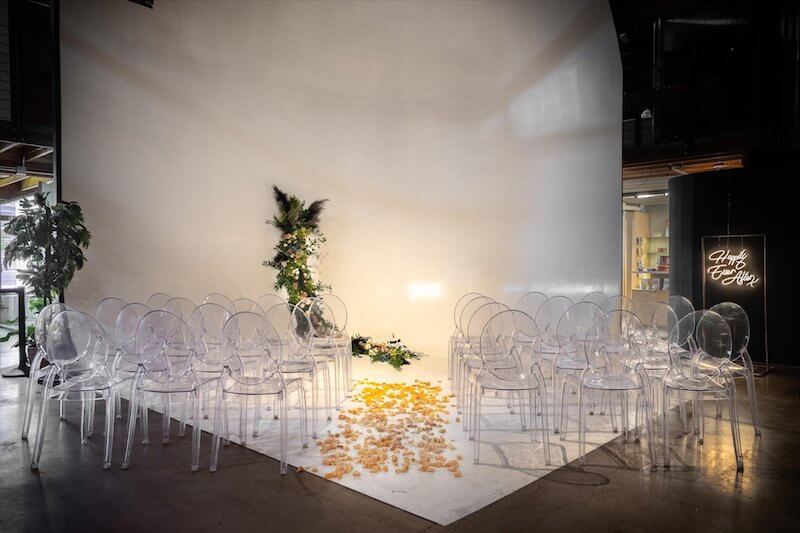 The MonOrchid is a stunning event venue situated in the vibrant Roosevelt Row Arts District of Phoenix, Arizona. This artistically driven and versatile space is a blank canvas that offers endless possibilities for creative expression.
Read More