Bringing Energy & Excitement To Your Event
Your local Phoenix Arizona DJ near me provides high-quality service in Arizona. So, we provide Non-stop party entertainment. This way, you can be sure that any member of our team can offer you and your guests an event to remember for the rest of your life. 
Hire DJ for Weddings ~ Private Parties ~ Corporate Events ~ School Dances – DJ near me
Our team of DJs specializes in excitement and fun wedding receptions. We love catering to your crowd and finding what gets people moving.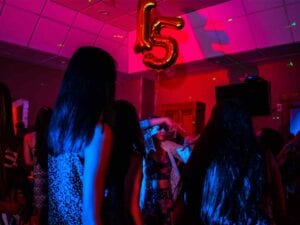 Birthdays, Holidays, Bar/Bat Mitzvahs, Quinceañeras, Corporate Events, and Sweet-16s. Our DJs are no strangers to many types of events.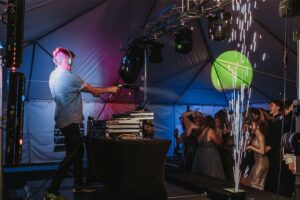 Relevant music + concert-like shows. We pride ourselves on high production value and energy for school dances. Our DJ crew will get students moving and saying "OH" all night long.
How we go
Above + Beyond
to make your events unforgettable.
Much More than a DJ Company
C West Entertainment is the BEST DJ in Phoenix, Arizona! Javier is very professional about responding to texts/calls in a timely manner. Music was a hit, he got people dancing on the dance floor! C West Entertainment is going to be your best choice and you will NOT regret it.
If you are looking for a professional DJ that is fun, entertaining and meets your needs then I cannot recommend DJ C West Entertainment enough! They know how to work for the crowd, getting the party going and continuing going throughout the night! DJ C West has done our school dances and assemblies for the past 4 years and we hope to continue that relationship well into the future. Javier just did our Homecoming dance and it was a great time!
They kept the energy high during my wedding reception, went with the flow of the evening, and adjusted the timeline as needed. All of my guests thought it was professional and was fantastic at the job. I highly recommend them for any type of event.
Introducing: Cold Sparks
Wow your guests with our cold spark firework rental. Available for all couples, corporate, and special events.
Check out the blog for recent updates!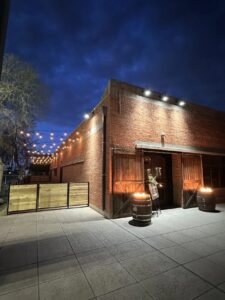 Sonny's Old Town is a Goodyear, Arizona-based wedding and event venue. They are well known in the area by their owner, Sonny Gutierrez, who has owned the local boxing gym that dons his name. It has been long known in the community, but has recently opened its doors for weddings and events.
Read More »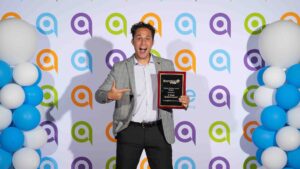 The Economic Development Office for the City of Avondale, Avondale EDGE, recently held its annual award ceremony recognizing the impact of businesses and nonprofit organizations in the City of Avondale.
Read More »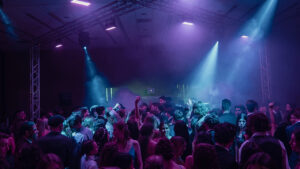 We are happy to announce a few new brands to C West Entertainment! We have dedicated support channels for all of our event services. From rentals to installation, we have a team for each part of our business.
Read More »
Professional.
Affordable.
Flexible.
We're excited to work with you.
dj services phoenix. Phoenix arizona dj Dj near me.
Find dj service Near me.
dj service near me
1060 N Eliseo C Felix Jr Way Unit #2, Avondale AZ 85323
When looking for a DJ entertainment in Phoenix Arizona, know that we also service the following areas:
Scottsdale, Prescott, Cotton Wood, Chandler, Flagstaff, Gilbert, Mesa, Casa Grande, Peoria, Anthem, Sedona, Prescott, Apache Junction, Pine Top, Surprise, Tempe, Glendale, Phoenix, 
Buckeye, Wickenberg, Show Low, Anthem, Cave Creek, and Avondale.
What to look for in booking a DJ? – Additional Information About Hiring a DJ.
What should bride and grooms look for in booking a DJ? 
The things the couple should look into are what services they provide. Will they be the MC? Is the person you are talking to on the phone the DJ? At our company, Javier Carlos, the owner, answers all the calls and speaks to all the clients. After that, we make sure that the DJ is a good fit when it comes to their vision and vibe for music. This is important, as the DJ should know and understand their music like they do. If there's some music that they don't know of, the DJ should be willing and open to learning about what kinds of music they like.
Is there a DJ contract? 
A professional DJ must have a contract. This is the first way to tell if you're dealing with a professional or a hobbyist.
How do you get the crowd dancing? 
Here's the thing, not every crowd likes to dance. This is something we ask our couples. "Are you expecting a lot of dancing"?. Occasionally, our couples tell us that they are looking for a more low key vibe with great music. Some people don't want to dance!
For the majority of weddings, this really comes down to playing the right music. We collaborate with our couples and ask for them to get songs ahead of time from their guests to feel out the crowd. Also, our DJs can easily read if the song will get the people moving!
How do you keep your music collection up to date, do you allow requests? Do you have a do not playlists?
Our music is always evolving. Almost every event has a different crowd! We allow requests and encourage couples to send in their song requests for the cocktail hour, dinner, and dancing. Then, Sometimes we get a few songs not to play, but oftentimes we have to ask in our planning meetings what artists they don't like as much.
How do you plan with a bride and groom?
We like to start our journey with a call. Here we review their basic details and get to know each other. Then, we immediately send over our forms and set a follow up call about a month away from the wedding. We review their expectations, songs, details, and requests from us. Lastly, we will send the timeline to the venue and other vendors!
Is there a traditional order of events?
4:30 Prelude
5:00 Ceremony
5:30 Cocktail hour
6:30 Grand Entrance
6:35 First Dance
6:45 Dinner
7:30 Toasts
8:00 Cake
8:10 Open Dance Floor
Notice that we didn't include Garter & Bouquet toss? Most of our couples are not doing this anymore!
9:50 Last song of the night
10:00 Exit
And then last thing – what would do we want couples to know?
Remember to party!!! It is your big day and no one should tell you how to celebrate.
1060 N Eliseo C Felix Jr Way Unit #2, Avondale AZ 85323
dj services near Phoenix, AZ dj services near Goodyear, AZ