Rent UV black lights for in Phoenix, Arizona and surrounding areas.
UV Black Lights
Black lights
. Book UV lights
Rent black lights
UV black lights for rent in Phoenix, Arizona and surrounding areas. If you are looking to make your event glow in AZ, we are here to help! Rent a black light for your event to activate colors or for a neon party. Everyone loves a glow party with fun UV effects.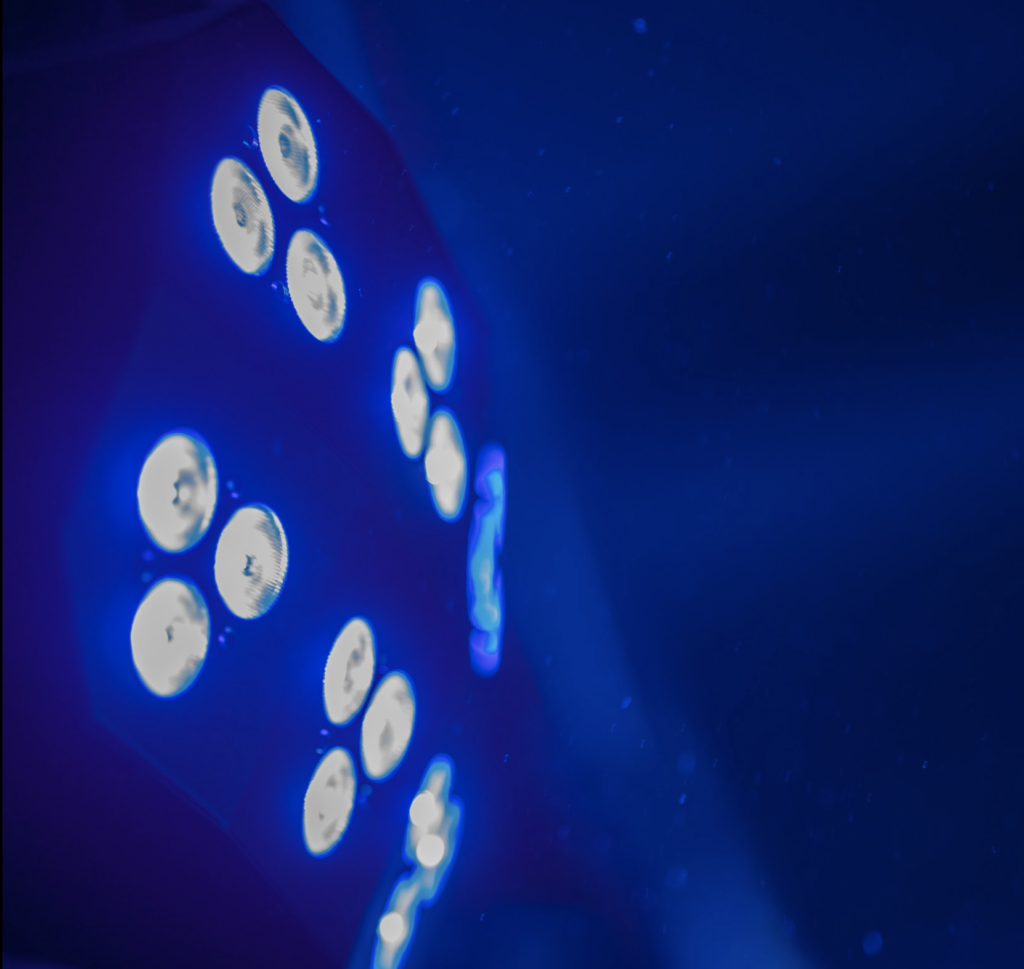 Rent a Black Light - Demo Video
Black lights are awesome effects we do for dances, parties, and other functions in Arizona.
Our black light rentals are perfect for glow parties and events in Arizona. Each Black Light will cover an area of about 15′ x 20′, so you can rent multiple lights to cover your desired space. Everyone loves UV glow parties! We have the perfect solution with our black light rentals. 
Your black light rental is comes with a power cord and clamp for attaching them to light stands. They can also be hung on a wall or placed on a table.  
If you want to have a glow party, you will need UV black lights for your event. We rent UV black lights – very powerful LED UV black lights that will throw light about 40′. We recommend using multiple black lights if your party is in a school gym. One for each corner!
We Rent UV Black Light Fixtures and Stage Lighting in Phoenix. Rent UV Black Lights – Glow Party!
Contact us about renting UV black lights for your next party.
Watch: UV Black Light Rental Video
UV light rental
We rent light stands and light trees to hang these black lights and they make it easy to get the black lights up high for the best results. Feel free to visit us to see these black lights and many other party lights we offer. 
Our team carries a wide variety of black lights and dance floor party lights for your event. You can also choose a photo booth to order for the total glow party. black light rentals near me.
Black light rent parties
Hire Black light rental
Black Light UV Rentals
dance floor with uv lights black light