C West Entertainment creates extraordinary events. Our team delivers exceptional service and quality. Based in Phoenix, we offer comprehensive event rentals in Scottsdale, Arizona, including rentals and production. Trust us for an unforgettable event.
Full-Service Scottsdale Event Rentals
If you're planning an event Scottsdale, C West Entertainment is your go-to for all your rental needs! We offer a full scope of rental options to make your event spectacular. From audio and video equipment to lighting, atmospheric effects, and even furniture and heating/cooling, we've got you covered.
When it comes to audio, we have the best speaker and subwoofer rentals available, as well as professional audio mixing and microphone options to ensure your event sounds perfect. And for the visual aspect, we have high-quality projectors, monitors, and LED video walls available for rent. Need to rent technology for your event? We have Macbooks and computers available too.
It's not just about sound and visuals, lighting plays a vital role in setting the ambiance of your event. Our variety of lighting options includes bistro lighting, uplighting, moon balloons, monograms, moving heads, and more. We even have dance floor lighting to get your guests moving. And for added excitement, check out our atmospheric effects such as confetti cannons, haze machines, bubble machines, and snow machines.
Event Rentals & Production in Scottsdale, Arizona
We've got all your DJ equipment needs to be covered as well. And when it comes to furnishings, we offer chair and table rentals, dance floors, portable bars, and even heating and cooling options.
At C West Entertainment, we pride ourselves on being a one-stop shop for all your event rental needs in Scottsdale. With our growing selection of equipment and services, we're confident we can help make your event a success. So why wait? Contact us today to start planning your next big event in the Phoenix!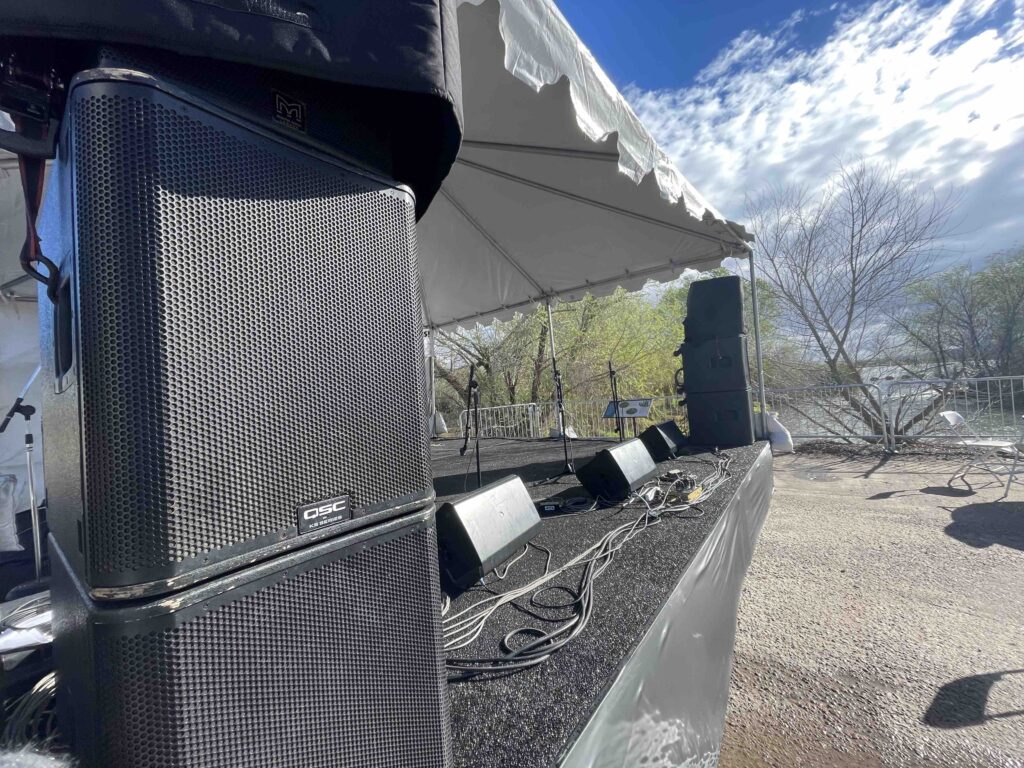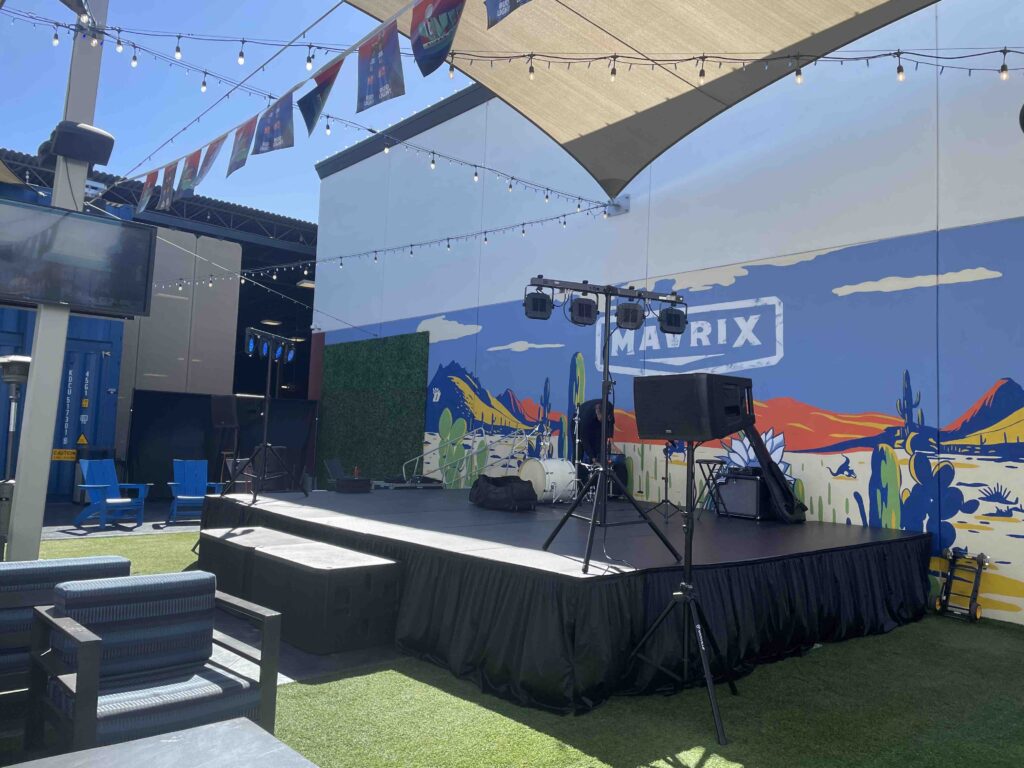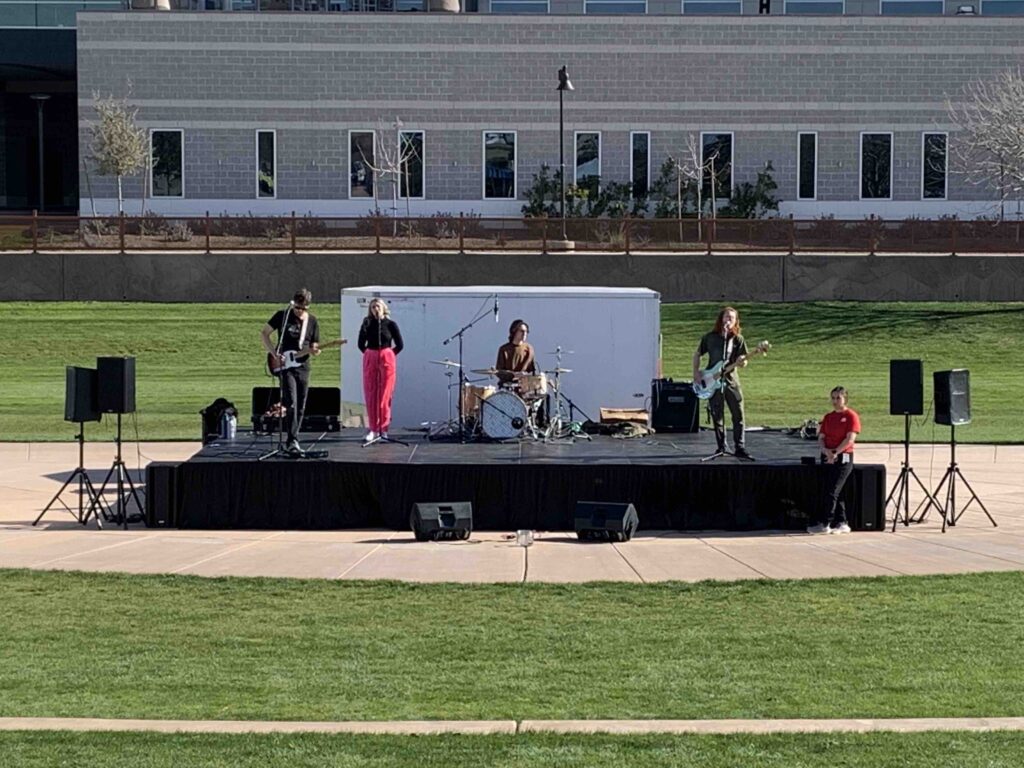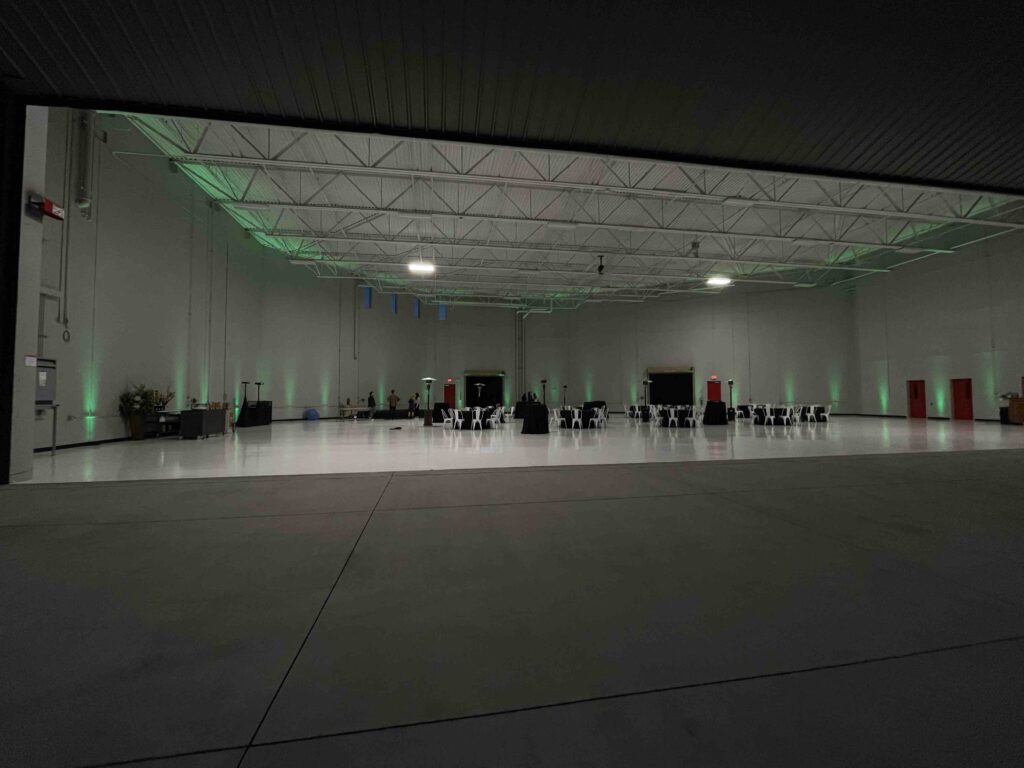 Why Work With C West Entertainment?
C West Entertainment strives to provide high-quality special event entertainment & production in Scottsdale, Arizona. So, we train and oversee a diverse team of entertainers to provide a fresh take on the event industry. Send us an email for a faster response.
Event Rentals In Scottsdale Reviews
Don't just take our word for it
The entire planning process and working with Javier was a breeze as well. We felt heard and supported throughout wedding planning, and he was flexible as we made adjustments when it got closer to our Scottsdale wedding day. He made our entire wedding day run as smooth as could be, making sure guests knew where to go and what was happening next.
Javier and his team made my wedding in Scottsdale truly come to life. My husband and I love to dance and so do our families and friends. It was really important to us that a variety of music was played so that not only ourselves and our friends had a good time, but our older crowd as well. Javier and his team exceeded our expectations. Everyone was on the dance floor the whole night and our last dance with just my husband and I is one of our favorite memories from that night. On top of creating an unforgettable dance floor, Javier and his team are incredibly kind and professional.
Full Service Event Production Services in Scottsdale, Arizona
At C West Entertainment, we transform any Scottsdale event into an unforgettable experience. Our full-service team provides event production, equipment rental, planning, and on-site management. Whether it's an intimate gathering or a grand affair, we have you covered.
Our experienced team will closely collaborate with you to customize every aspect of your event. From selecting the ideal venue to crafting bespoke decor, we bring your vision to life. Leave the details to us, sit back, relax, and enjoy your special occasion in Scottsdale, AZ. Trust us to make your next event an extraordinary success.
Our Scottsdale Event Production Specialities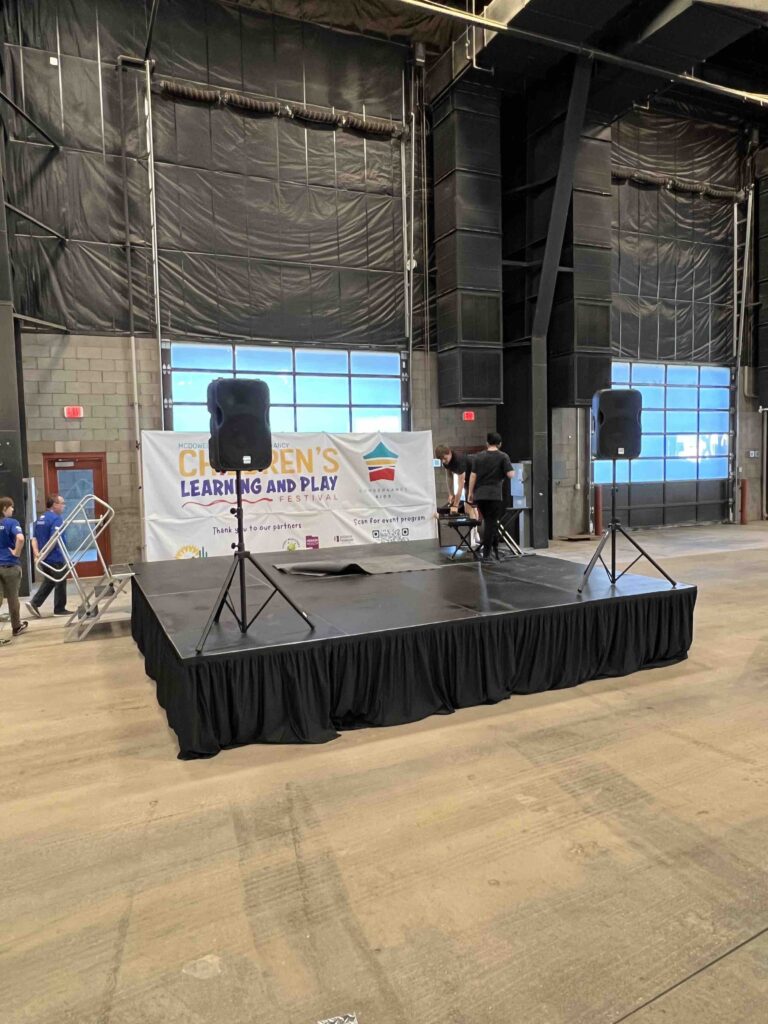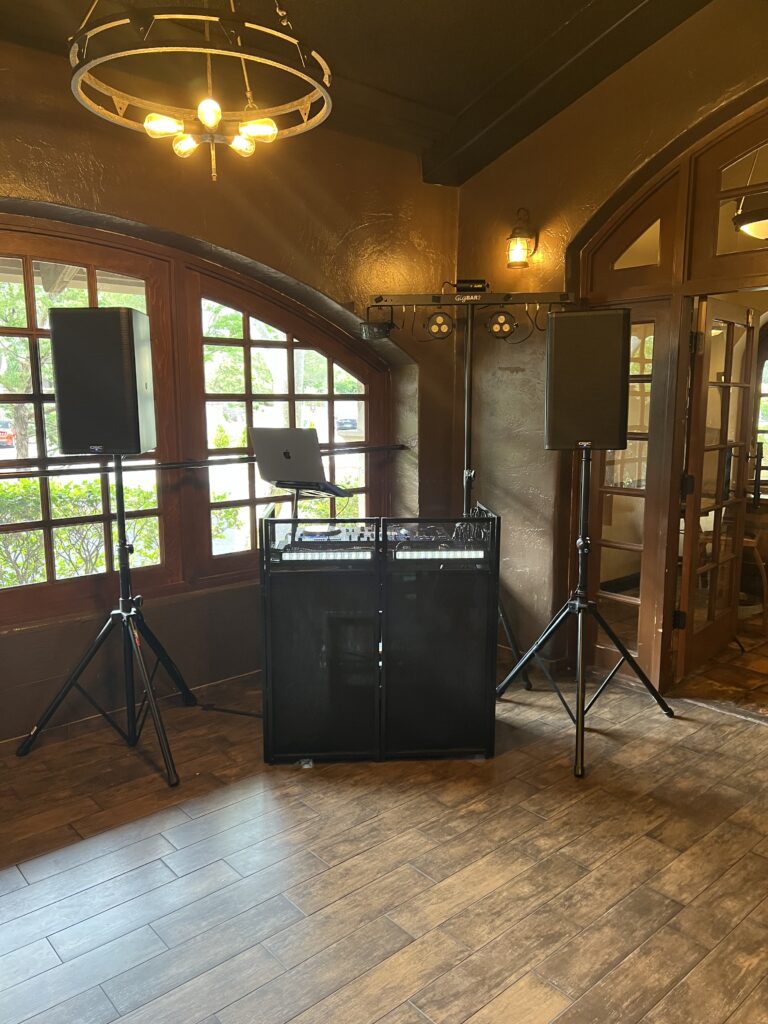 Scottsdale, Arizona Event Production Specialists
By working with our experienced event producers, you can ensure that every aspect of your event is thoughtfully planned. We execute well, from venue selection & to technical production. Logistics and design. Learn more about the benefits of our Arizona event production services. Our company offers a Full-Service Event Production in Phx, Arizona.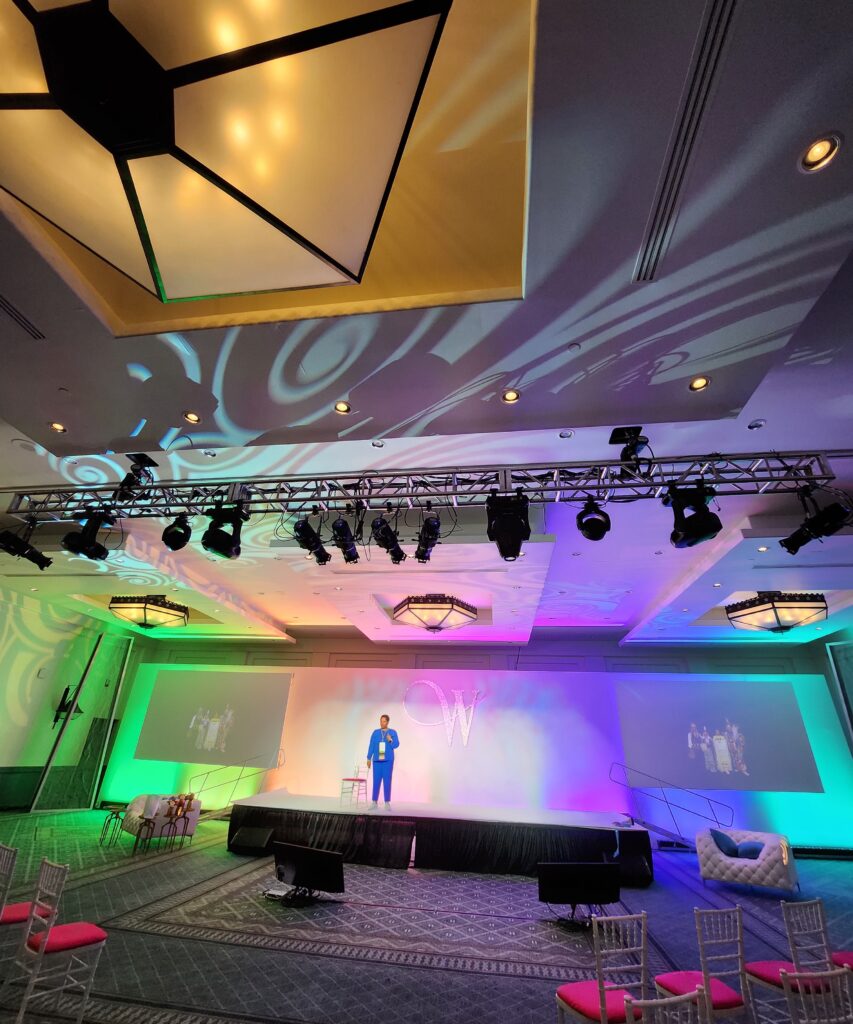 Scottsdale Event Rentals We Serve
Event Rental Service Areas
Our Areas of Event Rentals Include:
Avondale, Buckeye, Cave Creek,  Casa Grande, Chandler, Goodyear,  Litchfield Park,  Glendale,  Gilbert, Peoria,  Paradise Valley, Mesa, Chandler, Gilbert, Queen Creek, Scottsdale, Sedona, Flagstaff, Yuma, Tucson,  Phoenix.
Scottsdale Member Associations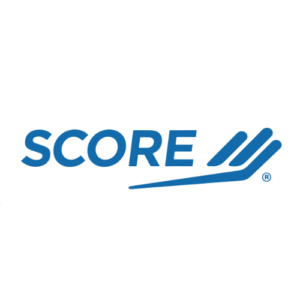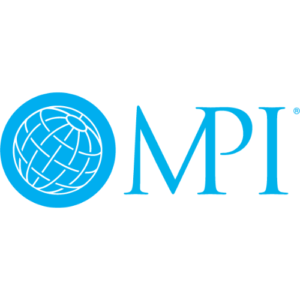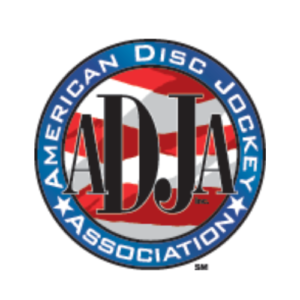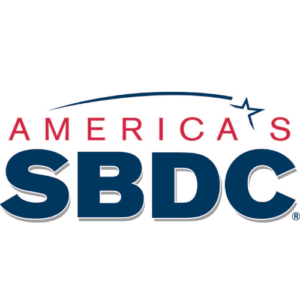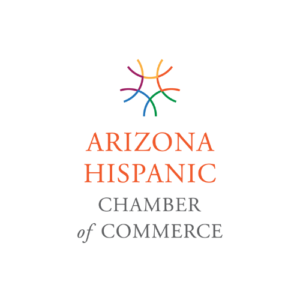 Check out the blog for recent updates!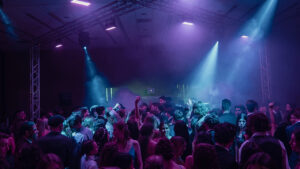 Millennium High School, located in Goodyear, Arizona, had an unforgettable prom night at the prestigious Phoenix Convention Center South.
Read More »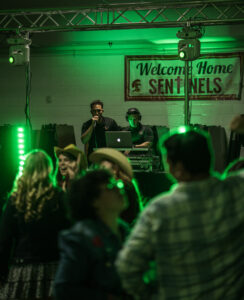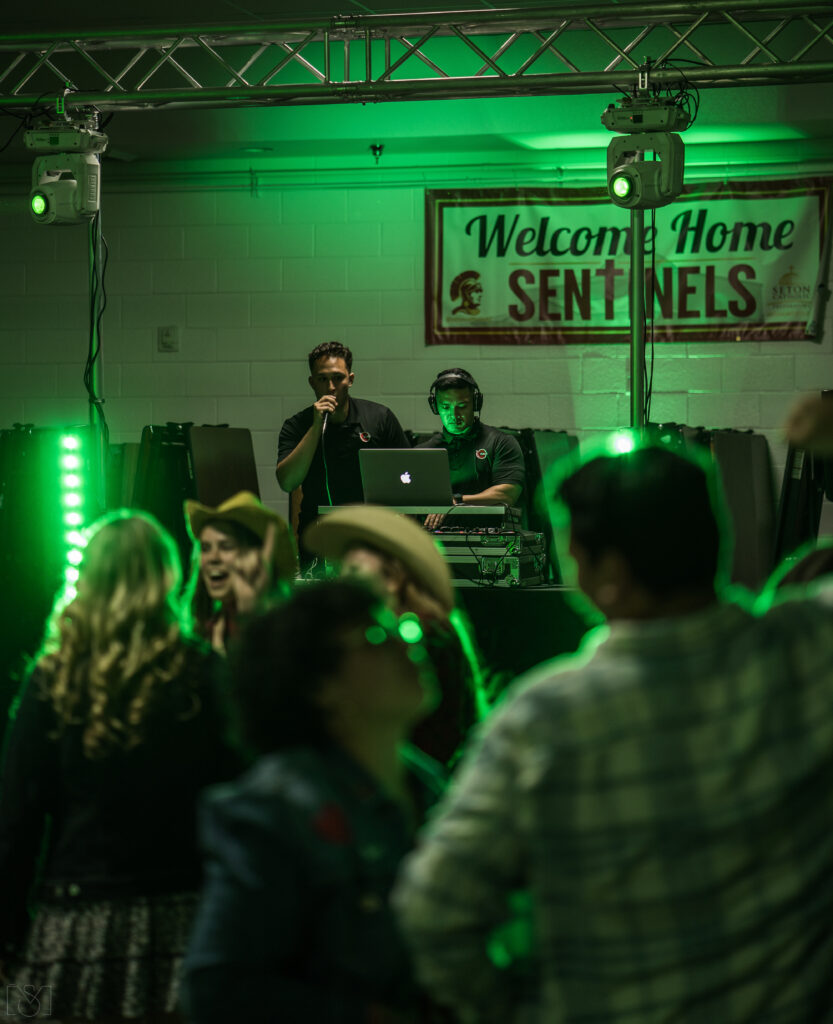 With Winter in full swing, Seton Catholic Preparatory had C West Entertainment as their trusted DJ company for their Hoedown winter dance.
Read More »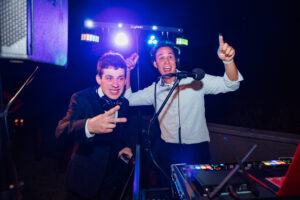 DJ prices can vary depending on several factors. One of the main factors is the location. Prices can be influenced by competition and the availability of experienced DJs in the area. If there is high competition, prices tend to be higher.
Read More »