Global Truss in Phoenix (For Rent & Sale)
We offer global truss rental Phoenix. trade show displays and corporate events. with lighting packages
Find global truss rental phoenix. buy global truss for phoenix arizona rental. trade show and dj equipment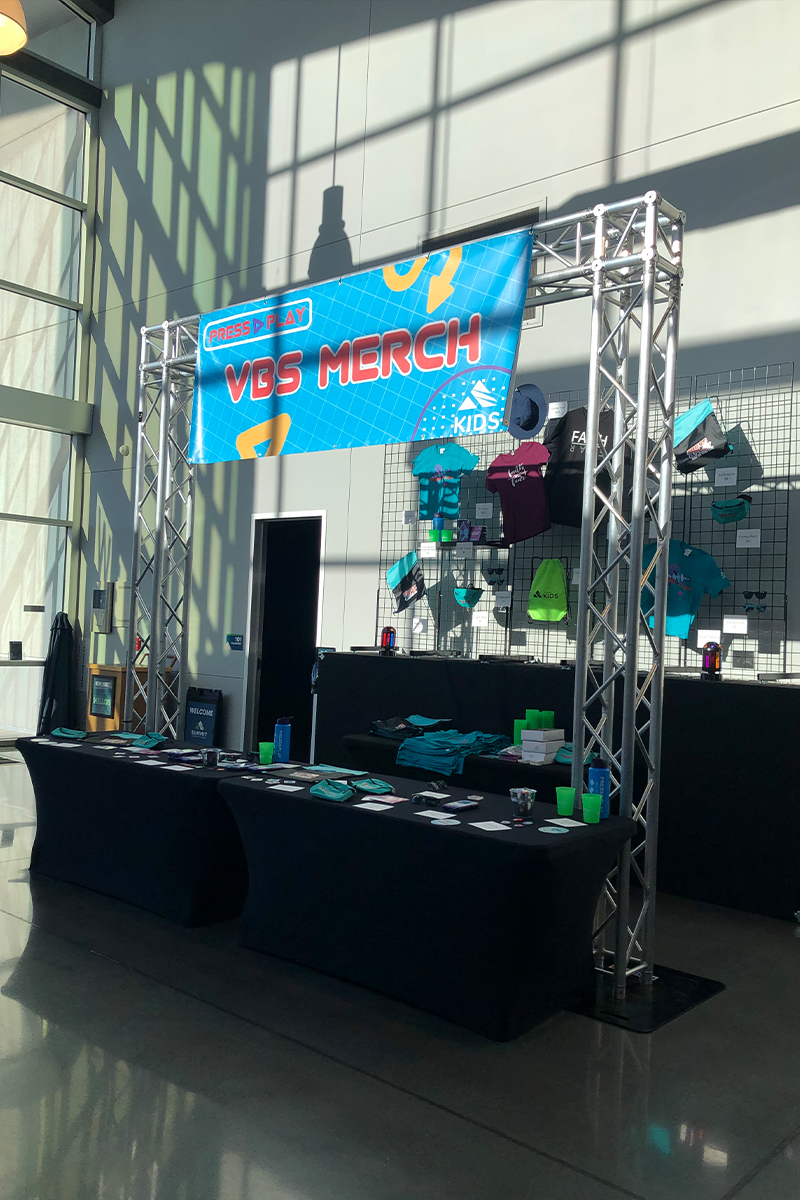 Banners & Arches
Hang a wide variety of collateral.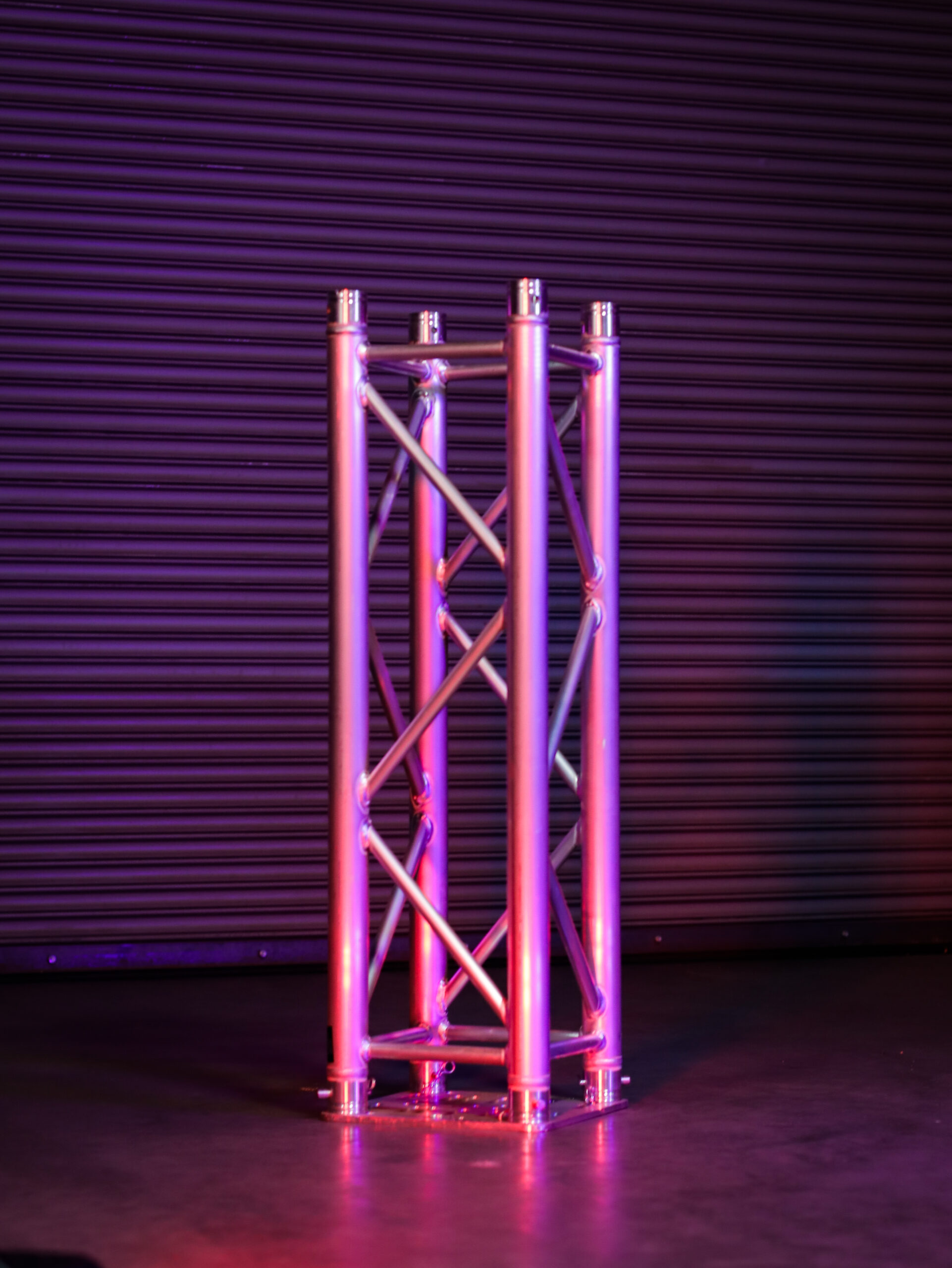 Bold
Truss stands out at your event.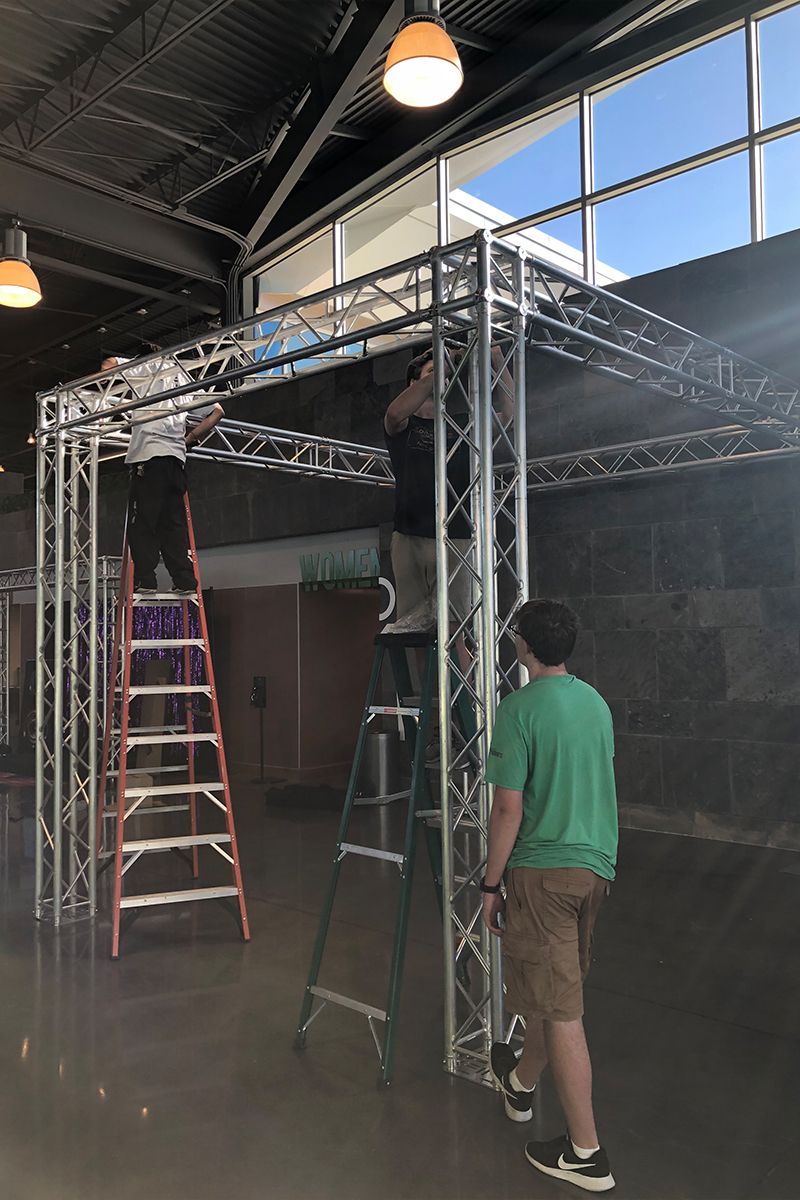 Make a Statement
Truss stands tall above your audience.
Global Truss is used in many different applications, such as trade show booths, conferences, stage lighting, places of worship, DJ shows, and many more. We offer many different stage pillars, parts, clamps, base plates, connections, corner blocks, pipes, jacks, and lifts, among other things. Get in touch with us to schedule a visit so you can see our truss for your upcoming project.
Should you buy or rent a truss for stage lighting? You're covered by us! Various purposes can be accomplished with trusses for stage lighting. Stage lights are widely used at DJ parties, churches, theaters, concerts, and bands. Stage lighting trusses are extraordinarily sturdy despite being incredibly light. This is ideal for exhibits at trade shows. We also sell global truss. Call us for availability.
Stage Lighting Truss for Sale and Rent - Phoenix
Check out designs you can make from our past events. All using global truss. Most clients like to use our truss for a truss tradeshow booth.
Above is an example of a large 40x40x16ft truss structure with minimal lighting overhead.
We have installed truss at many venues, including the Phoenix convention center, pictured above.
We have many styles of truss for your needs. We can help you find if you contact us about more ideas for your event.
Global Truss Rental Gallery
Our Event Production Specialities
Arizona Event Production Specialists
By working with our experienced event producers, you can ensure that every aspect of your event is thoughtfully planned. We execute well, from venue selection & to technical production. Logistics and design. Learn more about the benefits of our Arizona event production services. Our company offers a Full-Service Event Production in Arizona.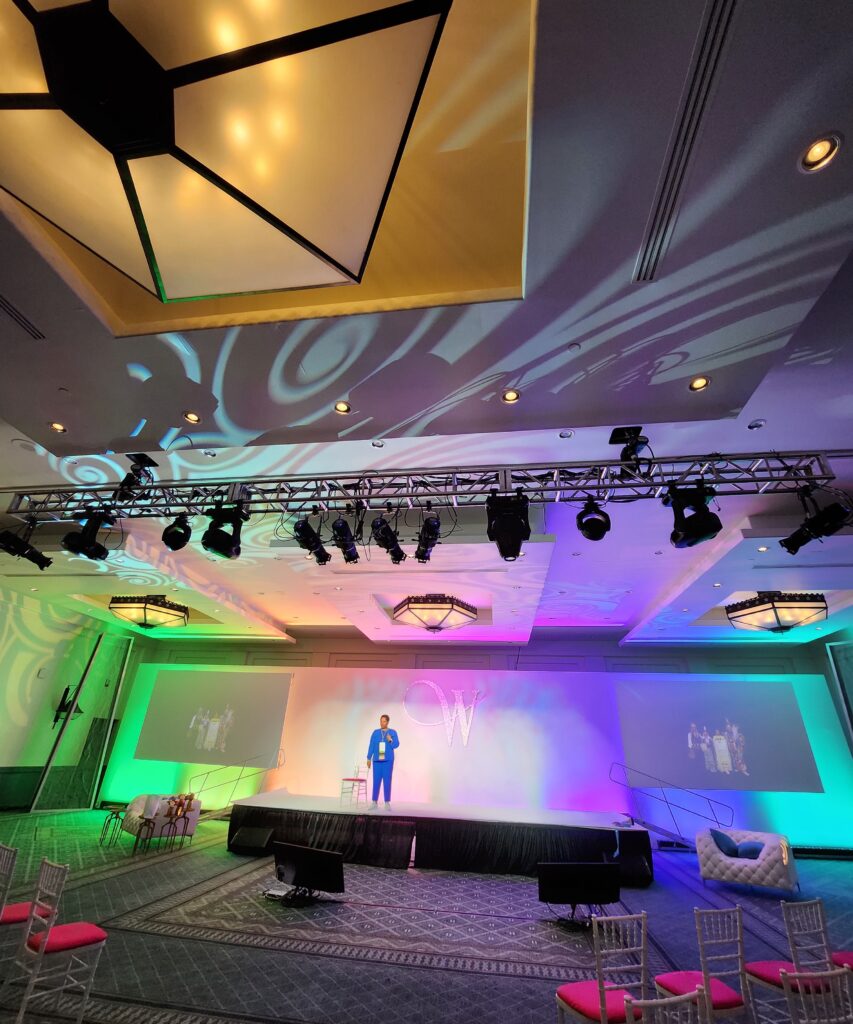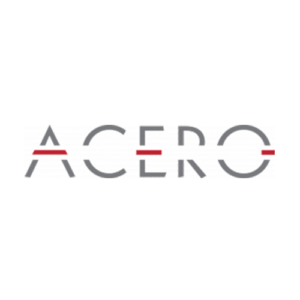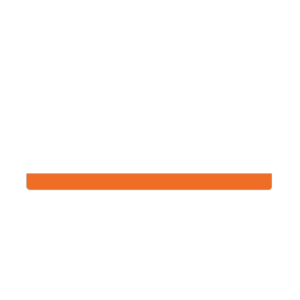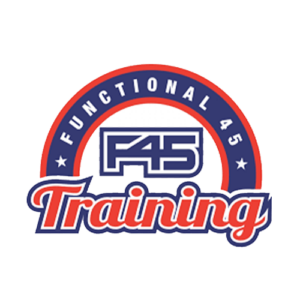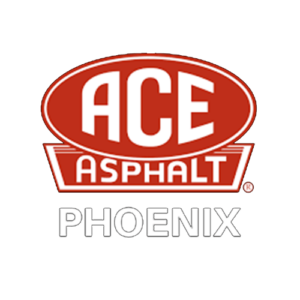 Avondale, Buckeye, Cave Creek,  Casa Grande, Chandler, Goodyear,  Litchfield Park,  Glendale,  Gilbert, Peoria,  Paradise Valley, Mesa, Chandler, Gilbert, Queen Creek, Scottsdale, Sedona, Flagstaff, Yuma, Tucson,  Phoenix.
Global Truss rental
global truss rental phoenix
exhibitor booth rental packages phoenix
used global truss system
show light truss
trusses booth design
tradeshow truss
box truss rental
rent a truss
square truss rental
lighting truss rental
individual lighting truss
stage truss for sale
dj truss for sale
concert stage truss equipment for sale
stage trusses for sale
concert lighting truss
goal post truss rental
Adding truss to your event will not only attract the attention you want but can also add some volume to your displays! Let us help you excite your potential clients and blow your competition away with some awesome Truss Displays!
We offer Global Truss Package options to our Clients. All of our trusses are 12 inch Box Truss ranging from all different sizes. We can help you build anything your team is imagining!
Expo Trade Show Booth's are excellent moments to really capture and engage with your clients. Do not be afraid to add some flair to your booth with some Truss Structures. And if your needs are for a Corporate Conference and or a Big Event, we have enough Truss to fulfill all your needs!
With our truss, we can design a multitude of arrangements, so you can hang marketing high enough for all to see or simply set the mood for attention, by drawing presentations and shows to an array of lights for a perfect blend. C West Entertainment's staff is here to help and provide your team with the extra "Wow Factor" you have all been looking for!
Our full list of production services:
Audio – PA Speakers, QSC, Microphones, DJ Equipment Rentals, Subwoofers, Line Array, Digital Mixer Console, Audio Engineers.
Visual – LED Video Wall, Projectors, Screen, Monogram/Gobo, Movie Screens, Disco Mirror Ball, UV Black Lights.
Special FXs – Cold Sparks, Haze/CO2, Ground Fog Machine.
Rentals – Truss, Pipe & Drape, Stage, Photo Booth
Lighting – LED lights, Moving Head Lights, Stage Lighting, LEKO, Spotlights, Wash Effect, DMX Controller, Light Programming, Uplights.
Services – Event Management, DJs, Light Technicians.