Our Disco mirror ball rental in Phoenix, Arizona, is very popular at venues for corporate parties and weddings. The Mirror effect has a rad 70s look that is super trendy! 
Rent a disco ball
disco ball rental near me
40 disco ball rental
disco ball rental wedding
large disco ball rental
disco ball rental phoenix
mirror disco ball light
funky mirror disco ball 6in
large disco ball
mirror ball with motor
rotating disco ball
Groovy
Mirror balls bring back that disco & 70s flair
Reflective
See how the mirror effect shines a bright light around the room
Retro
Everyone loves our disco balls for their trendy wedding reception or stylish parties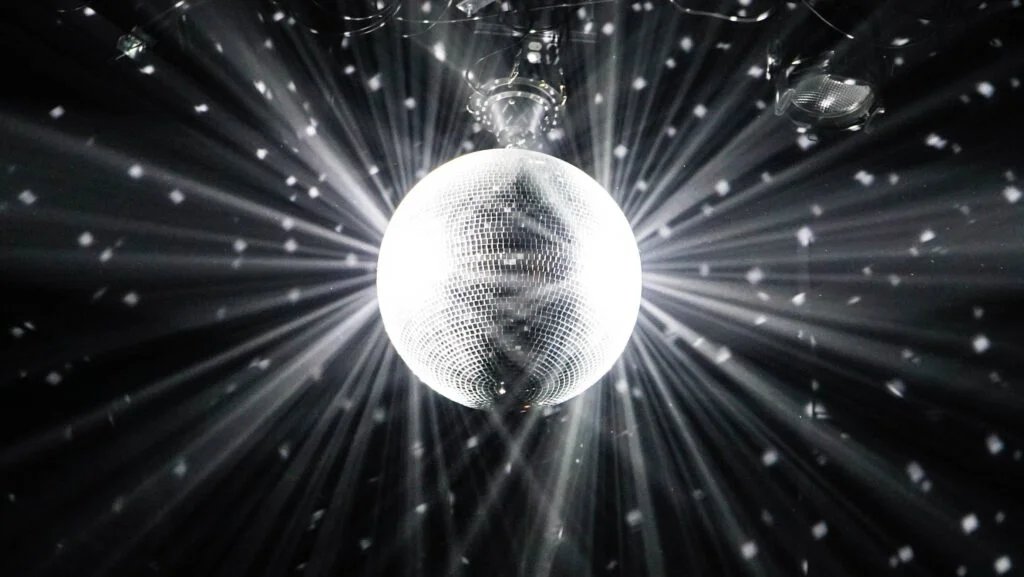 Traditionally, the disco ball is known in the industry as a mirror ball. However, when you think about a classic 70s disco, the first that comes to mind is a big ball over the dance floor! Pricing starts at $100/ball.
We love creating this look for clients who want a retro look. The mirror ball does this well by projecting spots across the room. Your disco mirror ball rental will need lighting to make it look the best. You can also use the large mirror ball as a prop or in an artistic installation, as seen below.
Requires a bright light rental for effective use of the mirror ball's capabilities. We offer spotlights that work great at creating a classic disco ball look!
Disco Ball Ceiling Weddings & Corporate Installation
Frequently Asked Mirror Ball Questions
Rent a disco ball disco ball rental near me 40 disco ball rental disco ball rental wedding large disco ball rental disco ball rental phoenix mirror disco ball light funky mirror disco ball 6in large disco ball mirror ball with motor rotating disco ball
This installment of multiple disco balls is very popular for weddings and corporate events. Our team is equipped to install multiple disco balls for a super fun effect. Pair this with a lighting rental to really make your mirror balls pop! Pricing can vary, so please fill out our contact form for a custom quote.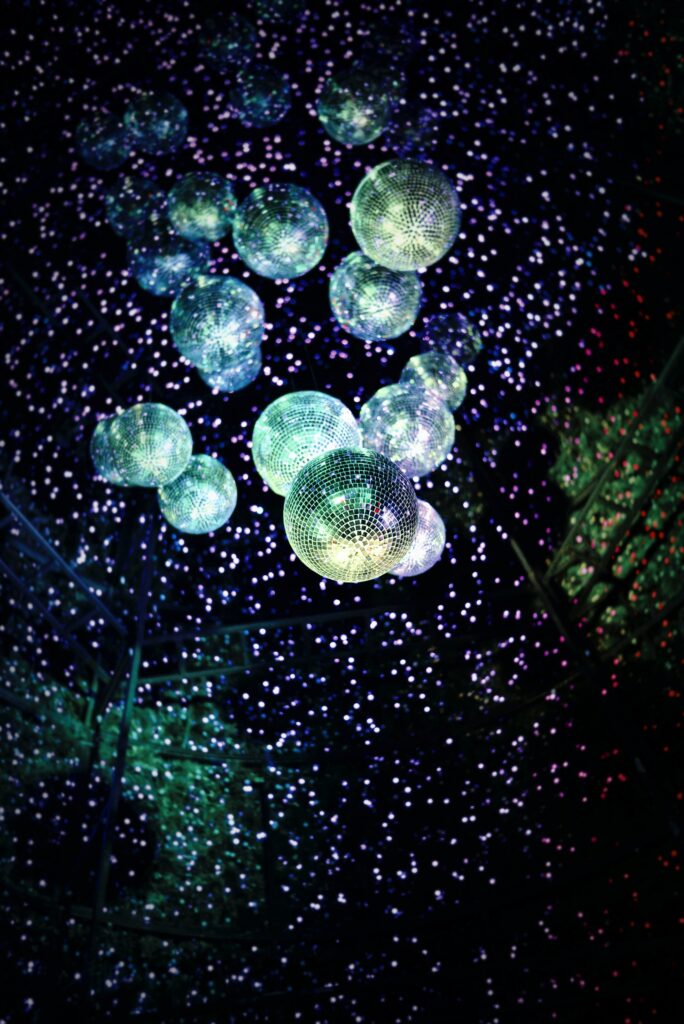 Other fun services to pair with your mirror ball renal.
We can help you create an entire event production from the ground up! Our team has light rentals, sound & pa packages, and stages available. Contact us today to see what we can do for your event.
Our full list of production services:
Audio – PA Speakers, QSC, Microphones, DJ Equipment Rentals, Subwoofers, Line Array, Digital Mixer Console, Audio Engineers.
Visual – LED Video Wall, Projectors, Screen, Monogram/Gobo, Movie Screens, Disco Mirror Ball, UV Black Lights.
Special FXs – Cold Sparks, Haze/CO2, Ground Fog Machine.
Rentals – Truss, Pipe & Drape, Stage, Photo Booth
Lighting – LED lights, Moving Head Lights, Stage Lighting, LEKO, Spotlights, Wash Effect, DMX Controller, Light Programming, Uplights.
Services – Event Management, DJs, Light Technicians.
Rent a disco ball disco ball rental near me 40 disco ball rental. disco ball rental wedding large disco ball rental disco ball rental phoenix mirror disco ball light funky mirror disco ball 6in large disco ball. mirror ball with motor rotating disco ball