From your first message to the day of your special event, our staff, DJs and polished MCs make it their goal to bring your vision to reality. So, we provide the right party atmosphere that is guaranteed to keep your guests on their feet and having an amazing time! So, let's learn about Arturo Romero!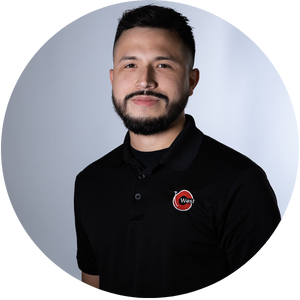 Arturo has always enjoyed DJ'ing as a hobby. He used to DJ at middle school and high school events, over 10 years ago! He has recently got back into DJ'ing and loves all of the adventure that comes with it. 
Arturo is one of the Spanish speaking DJs on the C West Entertainment crew. His favorite genres to play are Latin, hip hop, and EDM. Let him know if you have any Cumbias or Latin hits – English or Spanish!
He is also an audiophile, always trying to make sure the sound is sounding right. Whether it's with live PA, car sound systems or home stereo systems. Arturo is always looking for ways to make it all sound better.
When he's not spinning the turn tables, Arturo is a Project Manager at a commercial construction company. He has managed large scale commercial construction projects throughout the Phoenix area. Though his schedule sounds tight, he always makes sure to be clear and communicative in the projects he's working on.
On behalf of the Staff, I want to say that the DJ and MC were incredible for us. I would recommend them without reservation or qualification for any event. Completely professional, cordial, flexible to our needs, and had a great mix of songs that appealed to both the students and the staff. They were knowledgeable about songs to use for certain situations, and had a feel for the vibe of the dance. Y'all have some real ones there.
Thank you for your service, Arturo was great!
It was a great event! Thank you so much!
Everything was great! Thanks so much!