Kelly's Cottage - Tolleson AZ Event Venue
Kelly's Cottage Tolleson AZ is a large acre property open for many events and weddings. It has breathtaking views and is located in Tolleson Arizona. Learn about Kellys Cottage AZ Weddings.
Kellys Cottage Tolleson AZ.
Wedding Venue in Tolleson, Arizona
Nestled on the border of Avondale and Tolleson is the unique farmhouse venue known as Kelly's Cottage. Originally constructed in 2018, this venue is a symbol of hope for the family that started it. Kelly's cottage is the family-centered venue in Arizona. It also doubles as an Airbnb with a spacious farmhouse area and luscious views.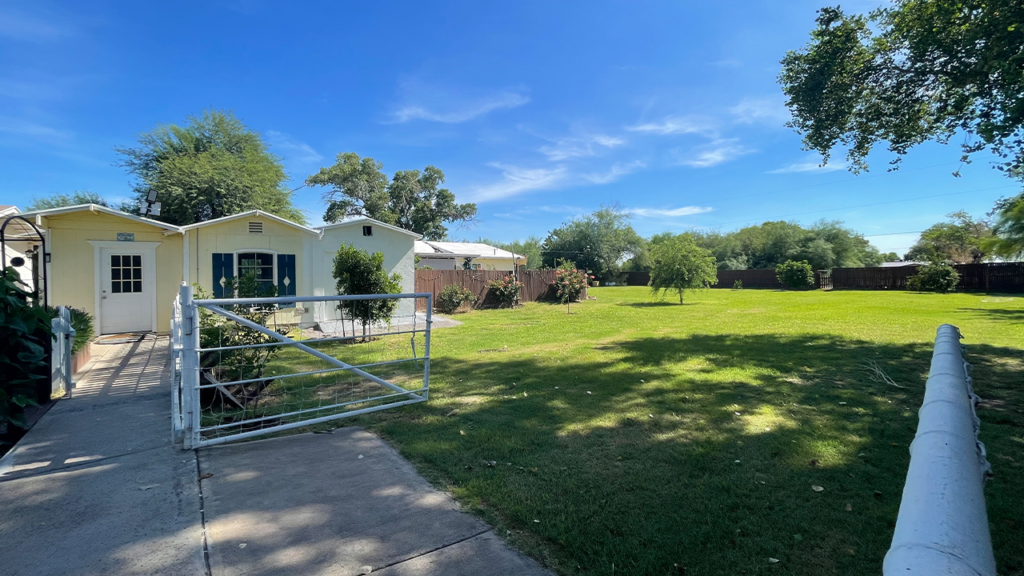 Community events in Tolleson / Avondale, Arizona
As a family and community-focused venue, Kelly's Cottage hosts a variety of community events. In the fall and spring semesters, you can sign up for graduation photos. There are also musical events such as Bohemia night or a local craft market.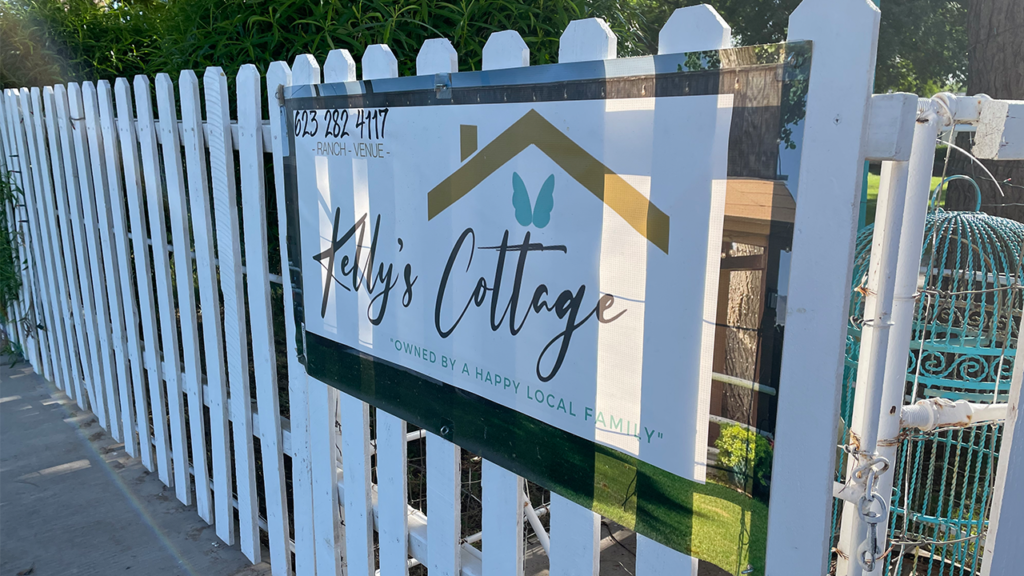 The History of Kelly's Cottage
Kelly's Cottage's history is quite unique. We had the opportunity to speak with the venue owners on an all-access tour. At that time, they informed us that the cottage was originally purchased as a place for their family to meet. However, tragedy struck the family when a sudden death caused the family immense hardship. As a result, they came together and named it Kelly's Cottage after the one they lost. This is why they are such a family-focused venue in Tolleson Arizona. If you have the chance to speak to the owners, you will see how much family means to them.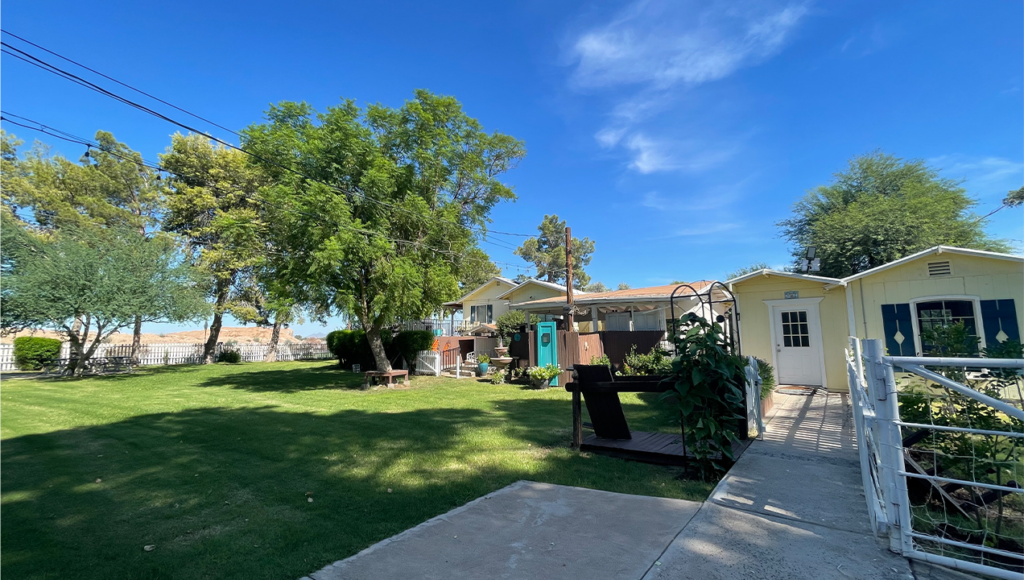 Much More than Weddings - Events at Kelly's Cottage (Tolleson AZ)
6601 S El Mirage Rd., Tolleson, AZ, 85353 
Hours can range from weekend and weekday availability. Check social media for all up today hours and closures.
Weddings

XV Años (Quinceañera)

Parties

School Dances

Community Events

Corporate Events & Retreats

Birthdays

Bridal Shower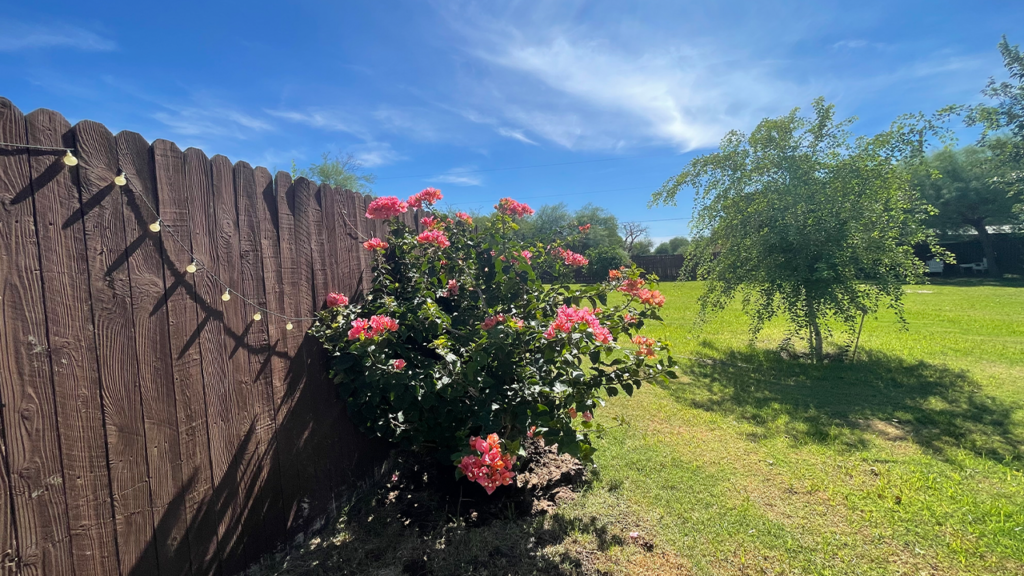 Avondale Arizona Wedding Venue
Did you know that the address for Kelly's Cottage is actually Tollison but all of the utility services they receive are from the city of Avondale? This is why Kelly's cottage is the Tollison / Avondale venue. You will see signs throughout the property that say Tolleson, Arizona, but that is only because the Post Office says Tolleson is its address! We love this fun trivia fact because city borders are very interesting.
Farmhouse Venue in Arizona (Kelly's Cottage)
If you are looking for a wedding venue in the Avondale area, look no further than Kelly's Cottage in Tolleson AZ. Couples will find that the greenery and the many fruit trees on the property are what draw them to the property. There are so many photo ops that it is hard to count! So, we have picked out the best places on the property for you to take pictures after your wedding ceremony. (See the photos below)
Another great feature is that the space can offer different areas for the ceremony, cocktail hour, and reception. This allows your guests to get fresh views throughout the wedding and gives you the opportunity to play around with the surroundings. There is even a covered building that provides coverage in case of rain or dust.
A true outdoor venue in Arizona is hard to find unless you come to Kelly's Cottage! The other best thing about the property is the magnificent 20+-year-old trees. These trees are so big that they offer almost constant shade throughout the day which will allow your guests to stay outside comfortably as the temperatures rise in the summer months of Arizona. And at night, the sunsets are amazing!
Rustique AirBnB turned Wedding Venue (Kelly's Cottage)
Yes, that is right! Kelly's cottage is both an Airbnb and event space. There are two properties nestled into the cottage that you can rent. This works especially well for weddings because there are separate spaces for the groomsmen and bridesmaids as well as extended family to stay on the property which also makes it extremely convenient! Book Kelly's Cottage for your one-stop hotel/venue accommodation!
Conclusion
In conclusion, if you are looking for a wedding venue or event space in Buckeye Arizona, Kelly's Cottage is a perfect choice. The outdoor beauty of the gardens can only be appreciated in person. So, book yourself a tour today! Also, if you are interested in DJ services in Avondale, AZ we can help!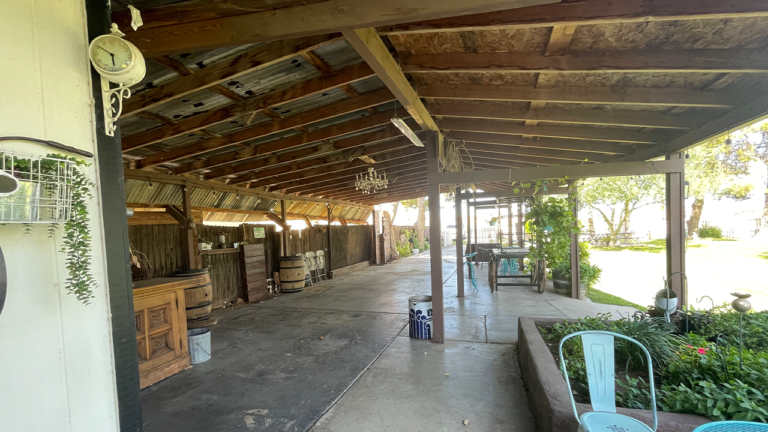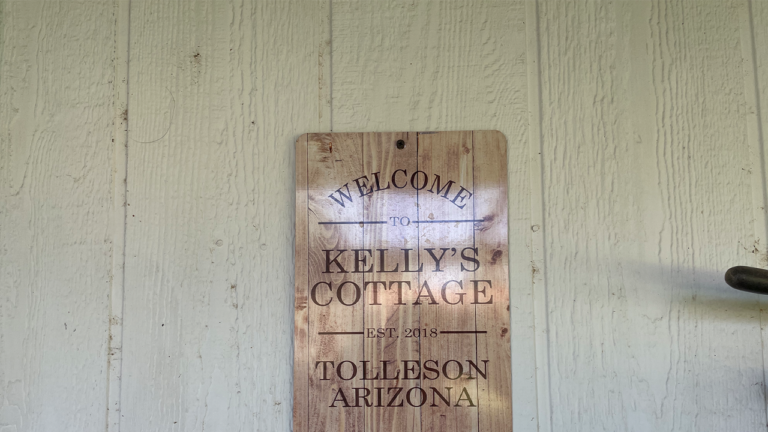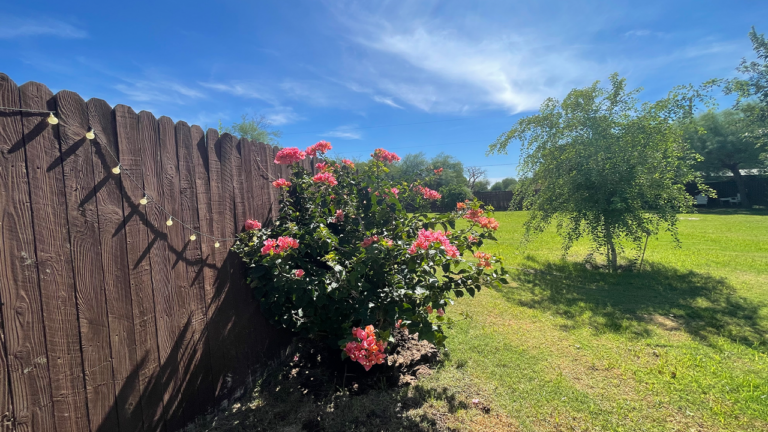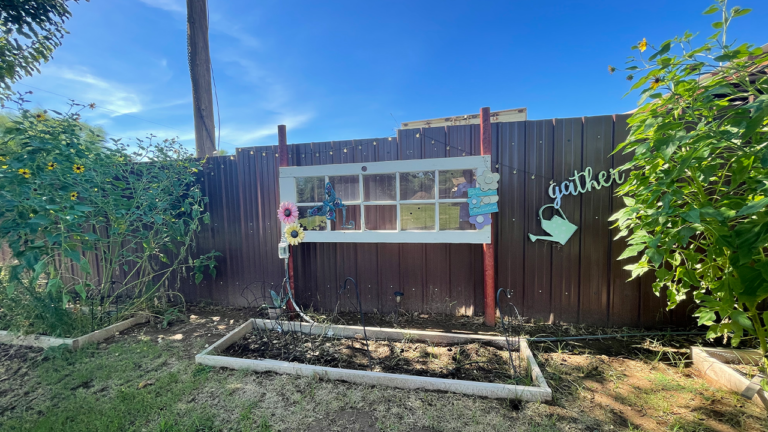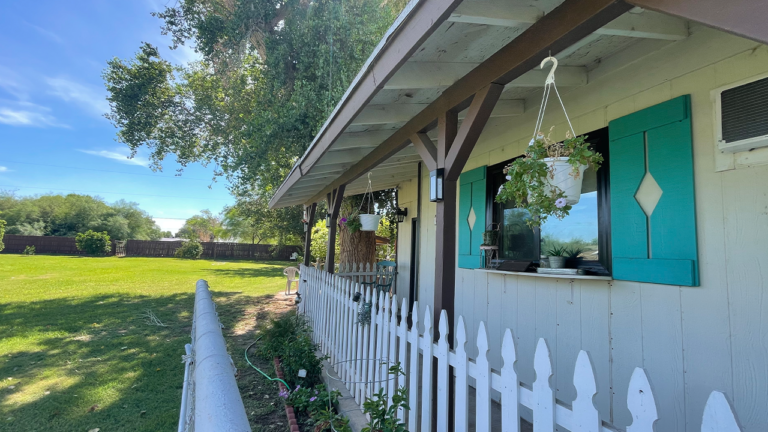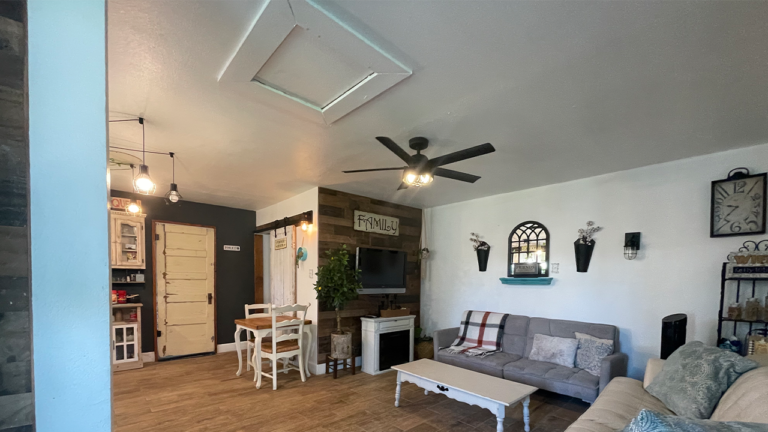 Wedding Venue in Tolleson, Arizona - Kelly's Cottage.


Kelly's Cottage - Tolleson AZ.
Check out the blog for recent updates!
Situated in the charming town of San Tan Valley, Arizona, the Big Tin Cotton Gin emerges as a truly exceptional wedding venue.
Read More »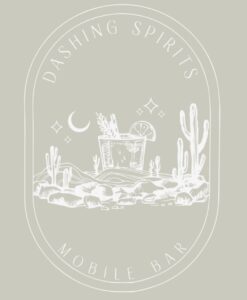 Chance Hise, owner of Dashing Spirits Mobile Bar, provides top-of-the-line professional event mixologists, bars, and anything bevy services in Phoenix, Arizona.
Read More »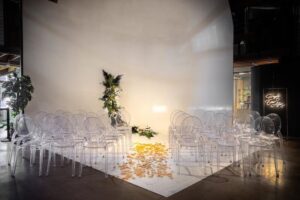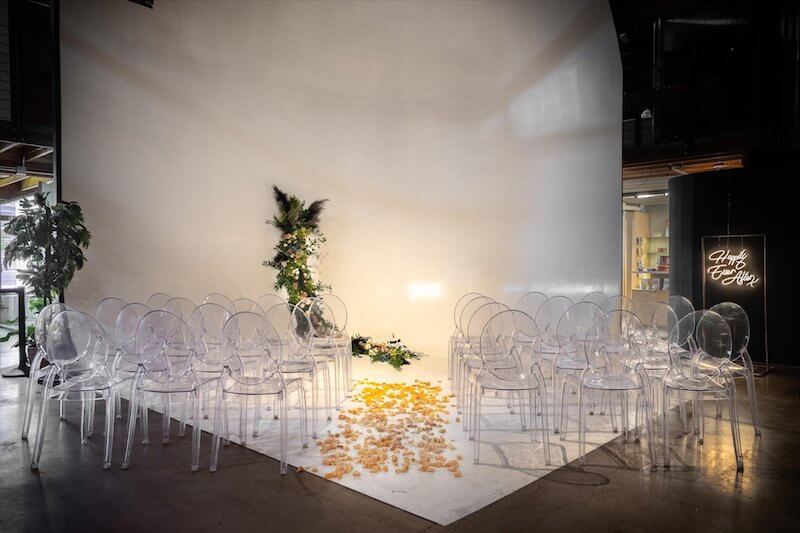 The MonOrchid is a stunning event venue situated in the vibrant Roosevelt Row Arts District of Phoenix, Arizona. This artistically driven and versatile space is a blank canvas that offers endless possibilities for creative expression.
Read More »