5 TIPS TO HIRE THE RIGHT WEDDING DJ
Tips for hiring a wedding dj. five tips to hire a wedding dj
Hire the right wedding DJ. Tips when hiring a DJ
Music and Entertainment are one of the MOST important elements that shape your wedding reception. According to a recent survey done by The Northwest Wedding Show, 78% of couples wished they had spent more time choosing their entertainment. Nearly 100% of couples said they definitely would have spent MORE money on the entertainment. Hiring a DJ/MC can seem a little daunting at first, but following the steps below you will be able to hire the right DJ for your wedding.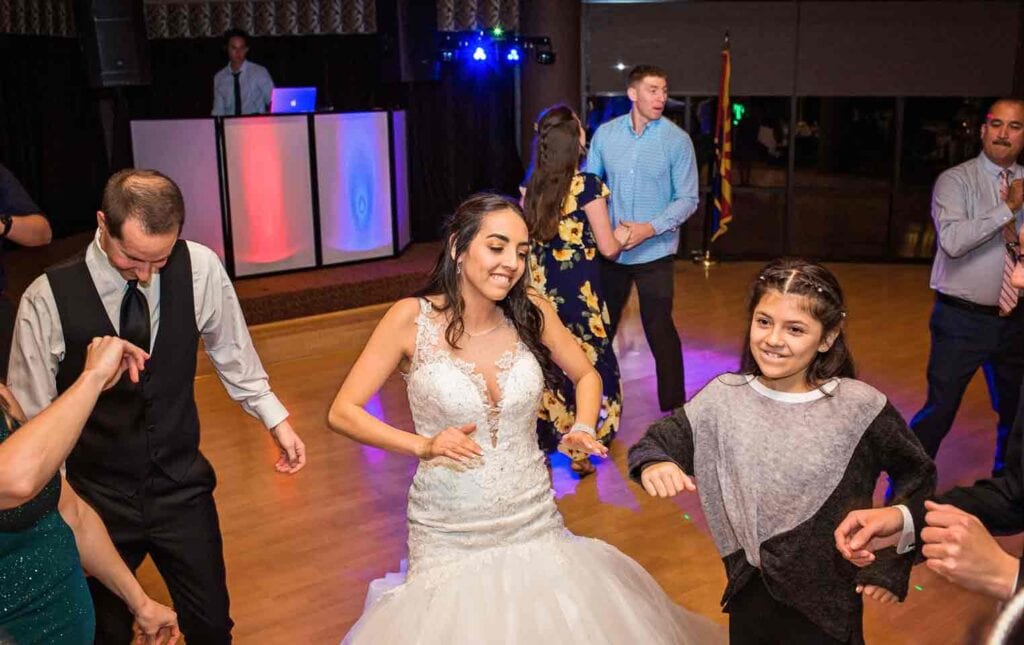 1. YOUR VISION:
First, decide on what style of wedding you want and the general flow you are looking for to help in the hiring process. It's important to keep your style and wedding vision top of mind. If you're more old school and a fan of music from the 70s, and 80s, for example, pursue a DJ who specializes in music from those decades. 
If you're more into rap or EDM or other modern genres, you want to find a DJ who's well-versed in those genres. You also need to decide what DJ/MC style you are going for. 
Do you need a DJ that is outgoing, joining guests on the dance floor or someone to just solely mix and emcee only the important announcements? Check out our team to book your next wedding DJ.
2. EXPERIENCE & LOOKS MATTER:
Looking for an experienced DJ/MC for your wedding is a must. A professional DJ with a focus on weddings will be able to know the timeline of events, read the room to select the best music, assist you throughout the planning process, and handle all of the last minute requests that come with weddings. 
They should also have an active website and numerous positive reviews across their social media pages. 
3. PICS OR IT DIDN'T HAPPEN:
To get a general feel of their DJ/MC and mixing style ask for a sample of a mix or videos/pictures from past weddings and events. It should be common knowledge that an Instagram or Facebook account is the single biggest sign of a legitimate DJ. Most would assume that without social pages, the provider either doesn't do work any more or is hiding something. 
See some of our past weddings & events for what you should be looking for when hiring a wedding DJ.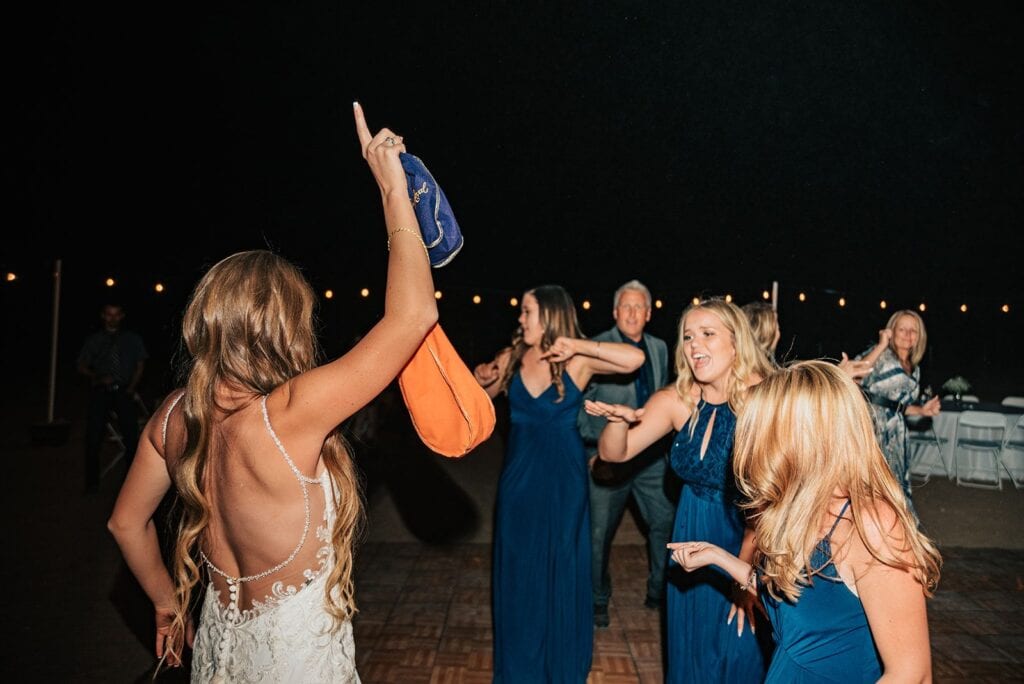 4. PRICE MATTERS:
Setting and maintaining a wedding budget is super important. Just remember that the lowest price does not equal the best value. To have an outstanding reception, plan on budgeting at least $1,000 – $5,000 for a PROFESSIONAL DJ. 
Some DJ's have a flat rate for their service, while others have packages that include: lighting, photo booths, special fx, and other extras. These added services won't make your party a success by themselves! You need a GREAT DJ behind the equipment to make your event a success! Check out our DJs and ALL of our Services  
5. PAPERWORK:
To protect you and your guests and to be at ease of mind on your big day make sure to ask the DJ if they have up to date licenses and/or insurance. Also, in general when working with vendors it is important to get a contract and have everything you agreed upon in writing. Most venues in the Phoenix area require general liability policies of up one million dollars.
Furthermore, selecting the right DJ can make or break your wedding! It's important to ask the right questions when looking to hire a professional DJ. At C West Entertainment, we have an entire team of DJs who are ready to provide you and your guests a unique and memorable experience. We hope you enjoyed our tips for hiring the right wedding DJ.
Wedding DJ Tips.
Hiring a wedding dj tips.
tips for hiring a wedding dj.
what to ask a wedding dj.
what questions do you ask your dj.
dj interview questions
best wedding dj tips
Hiring a Wedding DJ Tips a wedding dj tips what to ask a wedding dj what questions do you ask your dj tips for hiring a wedding dj