DJ Concept - Louie Siordia
From your first phone call through to the day of your special event, our staff, DJs, and polished MCs make it their goal to bring your vision to reality. So, we provide the right party atmosphere that is guaranteed to keep your guests on their feet and having an amazing time! So, let's learn about DJ Louie Siordia aka DJ Concept!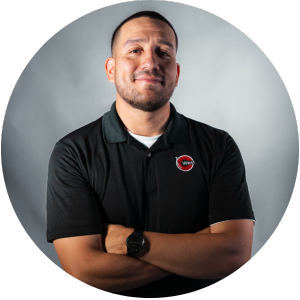 Louie Siordia - DJ Concept
Louie, also known as DJ Concept, is a talented DJ in Phoenix, Arizona. Despite only having a four-year career, he has managed to establish a remarkable reputation among music lovers. He has a great passion for music, particularly the 90's hip hop genre and Latin beats. Whenever he performs in different bars and clubs, he always manages to captivate his audiences and pack the dance floor with his energy.
DJ Concept draws inspiration from the legendary DJ J. Espinosa. He aims to create unforgettable experiences through his eclectic mix of genres. Aside from his music career, he leads a fulfilling personal life. He is happily married and has two beautiful children, and loves to explore new destinations. One of his favorite places to visit is the vibrant city of New Orleans, where he can enjoy delicious cuisine and absorb soulful music.
DJ Concept's dedication to his craft is unwavering. He loves connecting with people through music and enjoys leaving a lasting impression on anyone who witnesses his remarkable talent. He has cemented his place as a true party rocker in Phoenix, Arizona, and continues to inspire and uplift those around him.
Louie was amazing! He was helpful with coordinating our guests, he came very prepared and even printed out the time line that I had sent to him. He was very professional and respectful, we will use him again!