From your first phone call through to the day of your special event, our staff, DJs and polished MCs make it their goal to bring your vision to reality. So, we provide the right party atmosphere that is guaranteed to keep your guests on their feet and having an amazing time! So, let's learn about John Schiemer.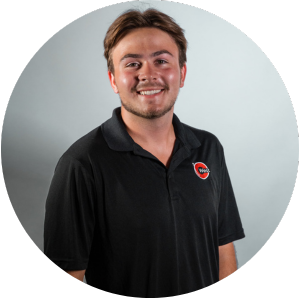 John Schiemer, also known as "D-JF", is an Oregon native, with a burning passion for entertainment. His love for music began as he played multiple instruments in his younger years. He began playing the piano in third grade, and as he grew older transitioned into the saxophone in middle school. Once in high school, John ventured into the world of electronic music as he would make playlists for school events and sporting events. His older brother is his true inspiration for DJing and event entertainment. 
John and his brother would spend summer evenings out on the patio making mixes all while learning from him.  Following in his older brother's footsteps, John began as a DJ in college doing school events, parties, along with grad parties.  If you are looking for a young, energetic, and passionate DJ, John is your guy. His favorite music types are Hip-hop, house, country, and Techno. John believes that music is the most important aspect of any celebration or event. He wants every event to be as alive as it can be. 
Outside of being a DJ, John is also a pilot. He currently attends Grand Canyon University, studying finance. John spends his free time, flying his Cessna and building flight time in hopes to be a commercial pilot. If he isn't behind the speakers or in the air, he spends time with friends or doing water sports at the lake.
What does an event with DJ John sound like?