Jimmy Sanchez C West Entertainment
Learn about DJ Jimmy Sanchez. From your first phone call through to the day of your special event, our staff, DJs and polished MCs make it their goal to bring your vision to reality. So, we provide the right party atmosphere that is guaranteed to keep your guests on their feet and having an amazing time!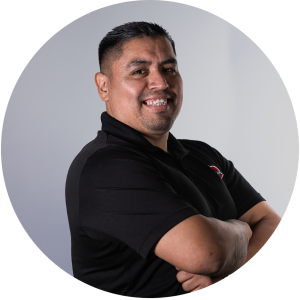 The passion for DJing started at the age of 14 when he was listening to the DJ's Mixing live on the Radio. He remembers thinking that one day he would be one of DJs mixing on the radio. From then on, he decided to work anywhere he could to be able to purchase turntables. 
In high school, every time there would be dances he would always be excited to see the DJ and see what things he could learn. Jimmy mostly practiced long hours at home and did some night clubs on the weekends. This was the early 2000s.
Fast forward to 2019, Jimmy decided he was going to pick up where he left off and continue his dream. Since he has started back up, Jimmy has done events from Weddings, Sweet 16s (XVs), and Corporate events. He loves to listen to all Genres of music from Hip hop, Cumbias, Pop, Rock and Techno/EDM. 
Jimmy's motto is to "always give 110%". So, he truly loves what he does and wouldn't change it for anything.
Jimmy was amazing and beyond easy to work with. He was the DJ fur our junior high dance and everyone loved the evening. He was able to get pretty much all the students and teachers out on the dance floor all night. He was engaging and enthusiastic. Javier was amazing when booking and dealing with all the requirements from our school district. Both men are wonderful communication that was efficient and quick! We look forward to having them again at our school! So, I was not disappointed with choosing C West Entertainment in any way.!