From your first phone call through to the day of your special event, our staff, DJs and polished MCs make it their goal to bring your vision to reality. So, we provide the right party atmosphere that is guaranteed to keep your guests on their feet and having an amazing time! So, let's learn about DJ Barrett "DJ Squared".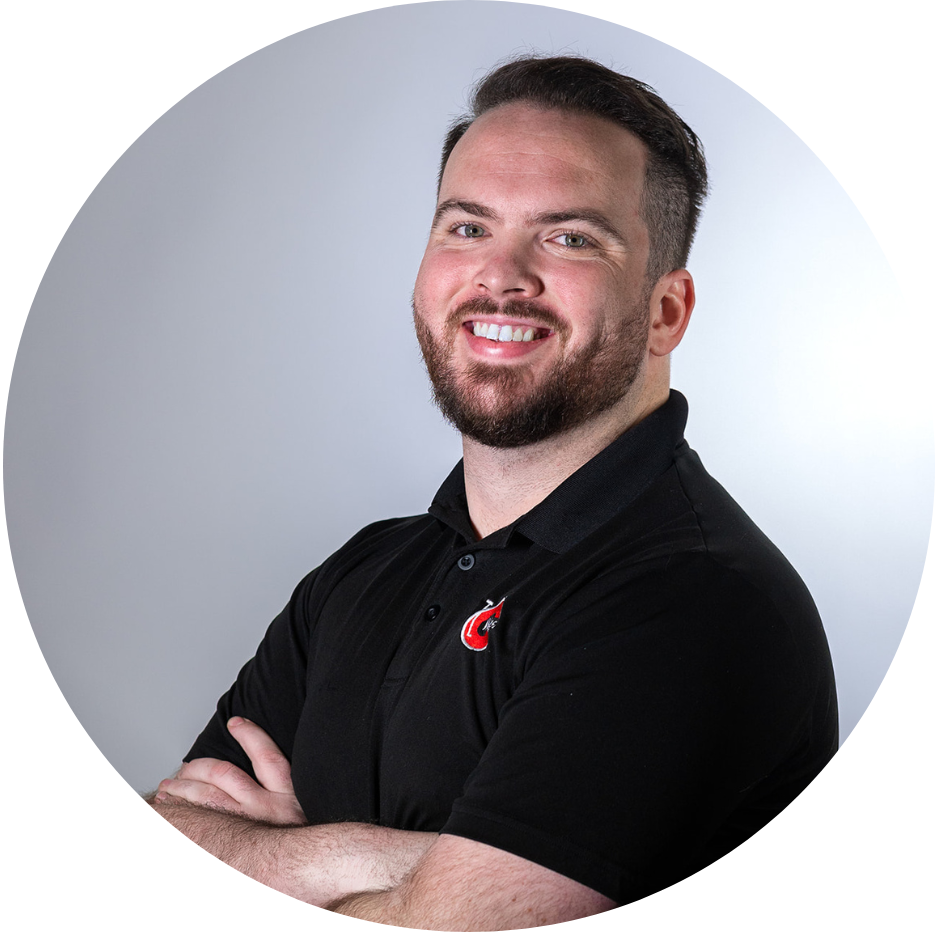 DJ, aka "DJ Squared" was simply born for this profession given his name is legitimately DJ! Being from the Bay Area in California has had a major impact on his musical passion.
His roots are in the club scene where he first started DJing, over 7 years ago. DJ "Squared" was in the club scene for 2 years at Washington State University. Here he went to school prior to working at  the biggest clubs in Seattle and opening for a variety of EDM artists.
Since moving to Arizona 5 years ago, he has brought his club roots to the event-based DJ scene. DJ has experience working with a wide range of clients and events! If you are looking for someone to keep the dance floor packed from start to finish and who has elite mixing skills to keep the crowd on their toes then look no further. He also enjoys mixing pop, rap, hip-hop, and music from the 80s to today!
In his spare time, you can find DJ enjoying the outdoors either playing golf, snowboarding, mountain biking, or taking his bulldog to explore new craft breweries. 
Wow! We couldn't be more happier with C West Entertainment! From start to finish the communication, the professionalism, help with planning and the fun working with them was all top notch! Javier was excellent in getting us set up and choosing a DJ best fit for us was up to us with who they had available which was awesome. DJ squared was our dj for our wedding (DJ the DJ) he was incredible! He nailed EVERYTHING that we discussed and was so fun and so nice which was great to have on our special day! He kept the dance floor going the Whole time!! We hardly left the dance floor. He accommodated us above and beyond expectations! Don't sleep on this company if you're looking for excellent talent and entertainment for any event you're having! We'll forever recommend them and even look forward to using them again in the future! 🥂 Thank you SO much C West team!! Xo-Rachel and Tim Barbeau
He was fantastic and everyone enjoyed the music…including our neighbors! Will definitely be using him in the future!
He was fantastic!! Everyone loved him so much! Tons of compliments, especially from my son and his fiancée whom the party was for. Thank you for everything. You were both such a pleasure to work with.
The event was a huge success. DJ was the BEST everyone loved his energy and style. Also, he was super helpful in making the event amazing. He stepped in wherever needed. My husband and I so appreciated Him!