DJ Bryce Broady (BBroady)
From your first phone call through to the day of your special event, our staff, DJs and polished MCs make it their goal to bring your vision to reality. So, we provide the right party atmosphere that is guaranteed to keep your guests on their feet and having an amazing time! So, let's learn about DJ Bryce Broady.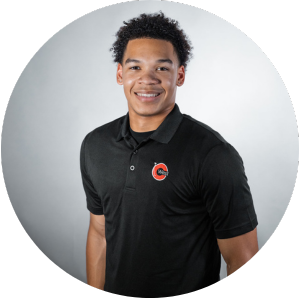 DJ bbroady is a rising talent in the Phoenix, AZ area, having spent most of his life there with his family who originally hail from Waterloo, Iowa, and New York. He will be attending college in the fall of 2023 after completing his senior year of high school.
While DJ BBroady initially pursued a passion for competitive basketball, he found his true calling in the music industry. He connected with Javier of C West Entertainment while attending high school at his school Peoria High School. Bryce has since been an integral part of the C West team.
Bryce's DJing experience includes schools, dances, and community events. He is always striving to learn and improve in new ways to make any event unforgettable. 
As a hype man, DJ BBroady's energy and enthusiasm never fail to turn up the crowd. He is always willing to listen to his client's tastes to create a personalized experience that will leave a lasting impression.
Outside of music, DJ BBroady enjoys spending time with his family and traveling. He is passionate about learning new things, both from others and within the industry, to constantly improve his skills and provide the best possible experience for his clients.
So, if you're looking for a talented and energetic DJ to create a memorable experience for your event, look no further than DJ Bryce Broady. His passion, dedication, and skills are sure to create a night to remember.