Video Production Services - Phoenix, Arizona
Cinema-ready video production services in Phoenix, Arizona.
At C West Entertainment, we're all about creating top-notch videos that won't break the bank. Whether you need a video for broadcast, live stream, social media, or internal use, we've got you covered. From start to finish, our talented teams will bring your video project to life and ensure you and your brand are beyond proud of the final result.
Promotional / Social Media




Video Production Services Arizona
We're not just a one-trick pony. As a full-service video production service in Arizona. We specialize in everything from television commercials and corporate videos to short and feature films. We help create music videos, live event coverage, aerial video, product videos, instructional videos, infomercials, trade show videos, social media videos, and much more. You name it, we can do it!
When you choose C West Entertainment, you're choosing excellence. Our video services come complete with a top-notch production crew, state-of-the-art 4k & 6K Ultra HD Cameras, high-quality video gear, lighting, grip vans, aerial video capabilities, live streaming options, on-site or in-house editing, and HD and 4K mastering. We've got all the bells and whistles to make your video truly spectacular.
Visual Producers in Arizona
Let's not forget about our incredible visual directors. With C West Entertainment, you'll be working with the best of the best in Phoenix, Arizona. Our talented team, led by Cale Freeland and Javier Carlos, has worked on some of the most impressive video projects in the industry. From captivating commercials to industry-grade music videos, we know how to make your vision come to life and captivate your audience.
But that's not all – we're also experts in boosting your social media presence. Our social media videographers are reaching people all over the valley, helping local brands cultivate their culture and connect with the public. And if you're planning a wedding, trust us to capture every magical moment with our top-of-the-line Arizona Wedding Videography. We'll create an everlasting memory that you'll cherish for a lifetime.
Now, we know you might have some burning questions. How much does a videographer cost? How can you make your brand stand out? How do you make a killer commercial video? Don't worry, we've got your back. We'll work closely with you to understand your vision and bring it to life. As a local Arizona video production company, we're just as passionate about your success as you are.
Cale Freeland
Talented filmmaker and editor. Cale takes creative projects to new levels with his modern perspective.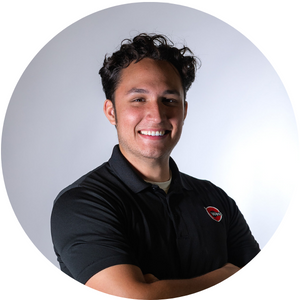 Javier Carlos
Client manager and vision executor. Javier is here to listen to your wildest dreams; ready to make them a reality.