From your first phone call through to the day of your special event, our staff, DJs, and polished MCs make it their goal to bring your vision to reality. So, we provide the right party atmosphere that is guaranteed to keep your guests on their feet and having an amazing time! So, let's learn about Kris Gilliam.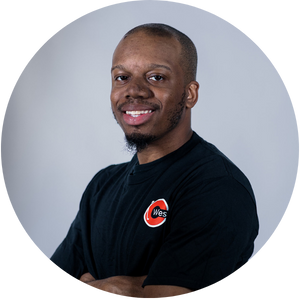 DJ Kris Gill has had a passion for music since his adolescent years. This passion grew from secretly listening to his older brother's music collection. Kris is a Midwest transplant from Lansing Michigan.
He bought his first DJ equipment when he graduated high school in 2005 and has been rocking parties ever since! DJ Kris Gill has lived in the Valley for 12 years, so he understands the culture here in the metropolitan Phoenix area.
He's capable of spinning all genres of music but specializes in Hip-Hop, R&B, Pop, & Latin Music. Kris has DJ'd for Night Clubs, Bars, Wedding Receptions, Fashion Shows & much more. He feels that a key to being a Great DJ is keeping a young soul and having an open ear, with that mindset DJ Kris Gill will provide a constant mix of audio pleasure for your next event.