Your complete guide to booking a DJ with average costs.
DJ prices can vary depending on several factors. One of the main factors is the location. Prices can be influenced by competition and the availability of experienced DJs in the area. If there is high competition, prices tend to be higher. Here is our comprehensive DJ cost guide for 2023.
Cost Guide Overview: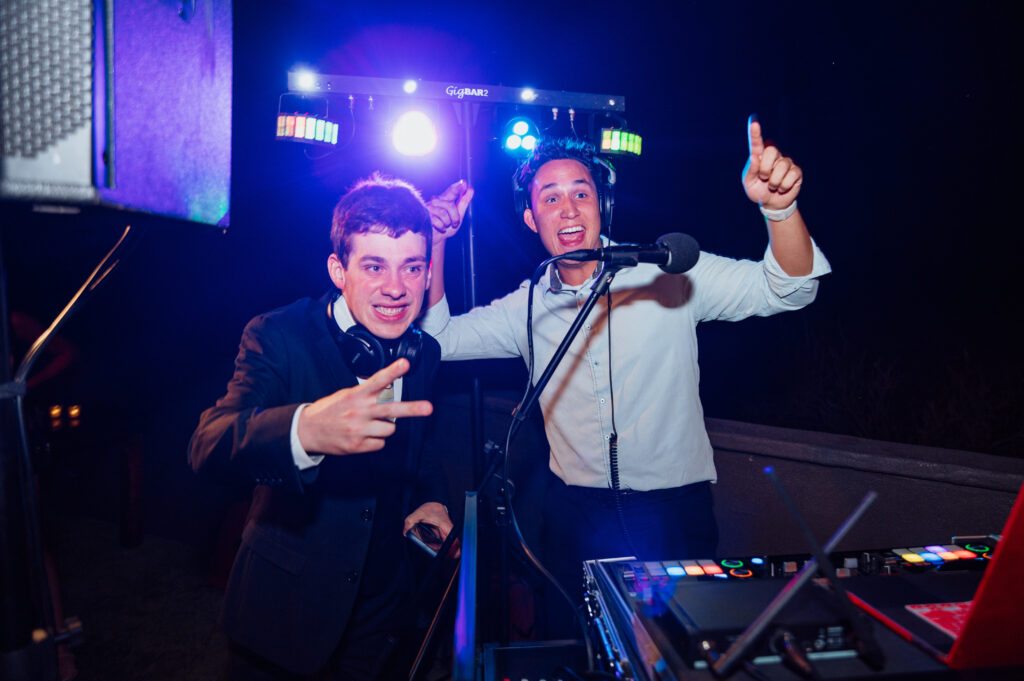 How much does a DJ cost for a party? (8 Pricing Factors)
Kind of Event
The type of event plays a role in determining the cost of DJ services. For example, weddings generally cost more than birthday parties. Weddings often require more time and a higher level of professionalism and personalization from the DJ.
Size of Event
The size of the party and the crowd also affect the cost. A professional DJ needs to read the atmosphere and entertain the audience accordingly. This may involve using different equipment, lighting, and sound systems. With a larger crowd, these activities increase the cost of the DJ services.
Duration of Event
The duration of the performance is another factor. This includes the time it takes for the DJ to travel to the venue, set up their equipment, perform, pack up, and travel back. The longer the performance duration, the higher the cost.
Experience of the DJ
The experience level of the DJ also influences the price. Experienced DJs often charge more because they have extensive music libraries, can entertain large crowds, and bring a high level of professionalism to the event.
Equipment
The quality of equipment used by the DJ can also impact the price. DJs with better equipment generally charge more. If you want an epic sound system with well-balanced volumes, you should budget accordingly.
Seasonality
The season can also affect DJ prices. During high peak seasons like the Christmas and New Year holidays, DJs tend to raise their prices due to demand. If you want to save on costs, consider scheduling your event during a low-peak season.
Travel 
Lastly, travel fees are part of the DJ's package. If a DJ has to cover a long distance to get to your venue, they will likely charge more than if you hired someone closer.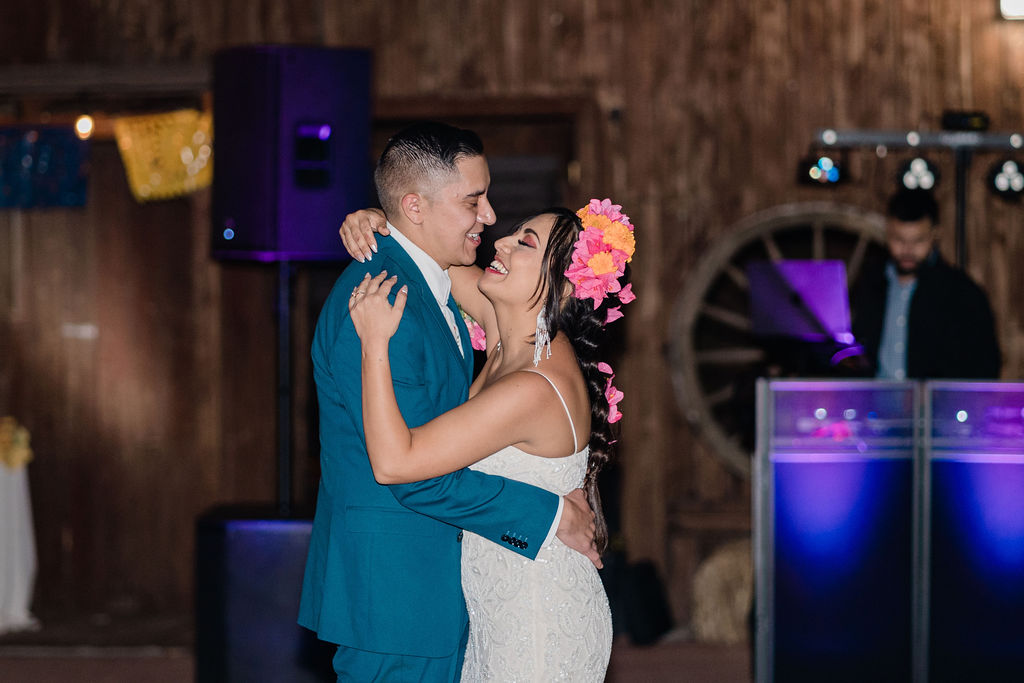 What determines the cost of a DJ? (guide)
The cost of a DJ is influenced by various factors. In our guide we discuss that a more expensive DJ usually means that they entertain the crowd, regardless of its size, and use high-quality equipment. This reduces the chances of any gear-related disruptions. On the other hand, a cheap DJ may not have access to quality equipment, which could negatively impact your event. It's important to research and ensure that the cost of the DJ aligns with their professionalism and experience level.
In addition to the factors mentioned above, extra services offered by the DJ can also affect their prices. For example, if the DJ acts as the master of ceremony (MC) in addition to providing DJ services, the cost may increase. The MC's role includes giving directions, announcing activities, and keeping the event on schedule. It's essential to communicate with the DJ beforehand to clarify whether they will provide MC services or not.
Lighting Cost for DJ
If you want light shows at your event, be prepared to pay more. Light shows require additional equipment such as disco lights, fog/smoke machines, lasers, and strobe lights which adds to the overall cost. Similarly, video projections also come with an extra cost, as they require additional equipment.
Do DJs include a sound system?
Some DJs offer sound systems along with their services, while others may require you to hire them separately. Opting for a DJ with a sound system may result in a higher cost compared to hiring a DJ alone.
Adding Other Entertainers
Furthermore, DJs may offer supplemental instruments like saxophones, guitars, or drums to create a blend of DJ music with a live performance feel. These additional instruments also contribute to the overall cost.
In conclusion, the cost of a DJ is influenced by various factors, including the quality of their services and any extra services they offer. It's important to consider these factors and do thorough research to ensure that the cost aligns with your expectations and requirements for your event.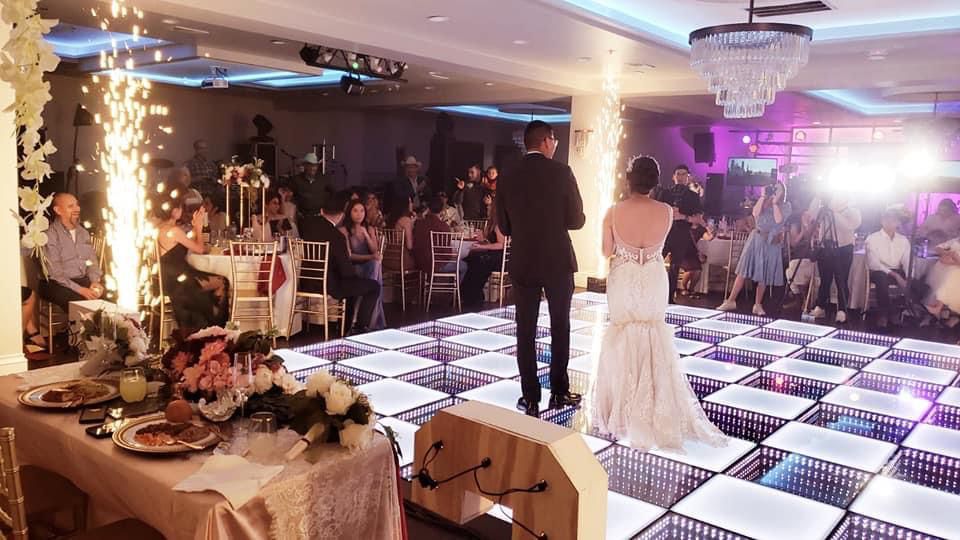 Find the Perfect DJ at the Right Price
When it comes to planning an event, finding a great DJ at the right price can be a daunting task. DJs play a crucial role in setting the tone and mood for your event, so it's important to find one that matches your budget and expectations. In this article, we will provide five tips to help you settle for a great DJ at the right price.
     1. Contact a DJ
The easiest way to find a DJ at the right price is to contact a reliable company that connects DJs with event organizers. We are an example of such a platform. By using C West Entertainment®, you can relax as we handle the hard part for you. All you need to do is provide them with your event requirements and we will reach out to you as soon as possible.
     2. Interview Potential DJs:
After receiving offers, it's important to interview a few DJs to ensure that what they offer aligns with your event requirements. This will give you a chance to assess their skills, personality, and whether they are a good fit for your event.
     3. Ask about their Equipment:
To ensure you get value for your money, it's essential to check the DJ's equipment. Make sure it is in good condition and capable of delivering the quality of sound you expect for your event.
     4. Ask for Referrals:
If you know someone who had a flawless music flow at their wedding or birthday party, consider asking them for a referral. Personal recommendations can be a great way to find a DJ who has already proven their skills and professionalism. These are the best ways in our DJ cost guide to find the right DJ at the right price.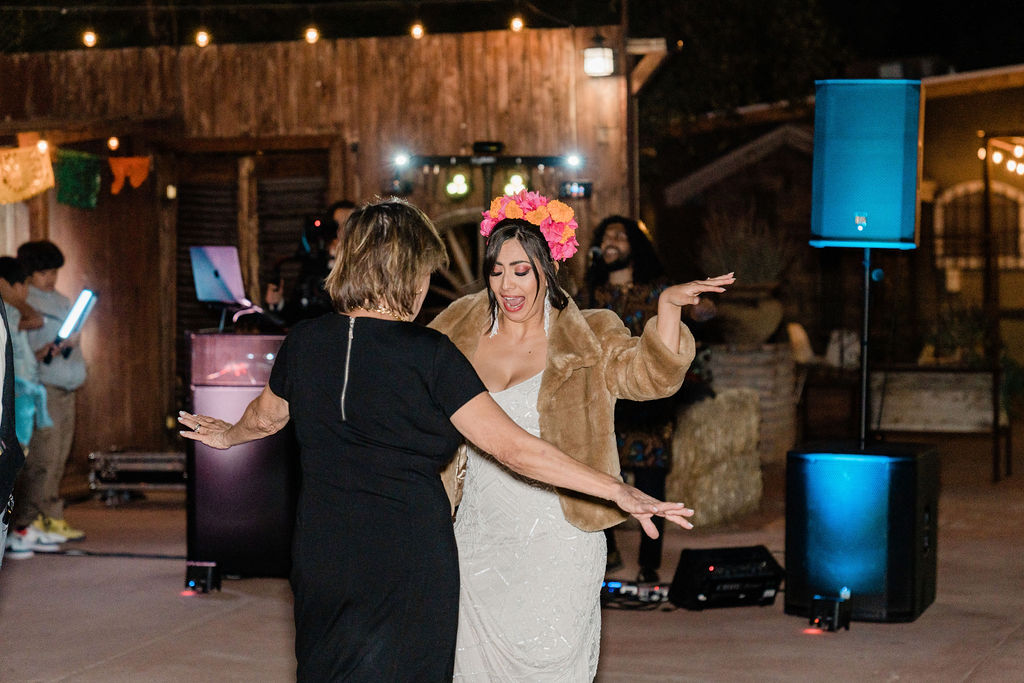 Weddings are one of the main events that require a professional DJ's touch. On average, a professional wedding DJ may cost between $1000 and $3000 to cover your entire day. However, the cost can vary depending on factors such as location, event size, number of hours, and additional services offered by the DJ. 
Average Cost of a Wedding DJ in Arizona:
The average cost of a wedding DJ in Arizona is between $2000-$3000. This range is based on the package, equipment, services provided, and other price-determining factors.
DJs Available in Avondale, Arizona:
If you're looking for DJs in Avondale, here are a few options to consider:
Average DJ Cost for Birthdays and Other Parties:
Events come in different shapes and sizes, so it's important to estimate the exact cost of a DJ for your specific party. On average, the cost for birthdays and other parties is around $200 per hour in the US. However, this can vary depending on factors such as location, number of hours worked, and other considerations. To get a more accurate price range, you can use a cost calculator to estimate the average, minimum, and maximum cost of a DJ in your area.
Absolutely! Hiring a DJ can elevate your event from ordinary to extraordinary. While you could play your own playlist through a speakerphone, a DJ has the ability to read the crowd and ensure that every song played is a hit. Their extensive knowledge and diverse music playlists will entertain your guests and get them dancing, making your event memorable and enjoyable. A DJ adds color, vibrancy, and life to your event that you can't achieve with just a playlist.
Finding a great DJ at the right price is possible with the right approach. By utilizing DJ connecting platforms, interviewing potential DJs, checking their equipment, and asking for referrals, you can make an informed decision. Remember that hiring a DJ is worth the investment as they have the ability to transform your event into an unforgettable experience. So, use our DJ Cost guide to help your search!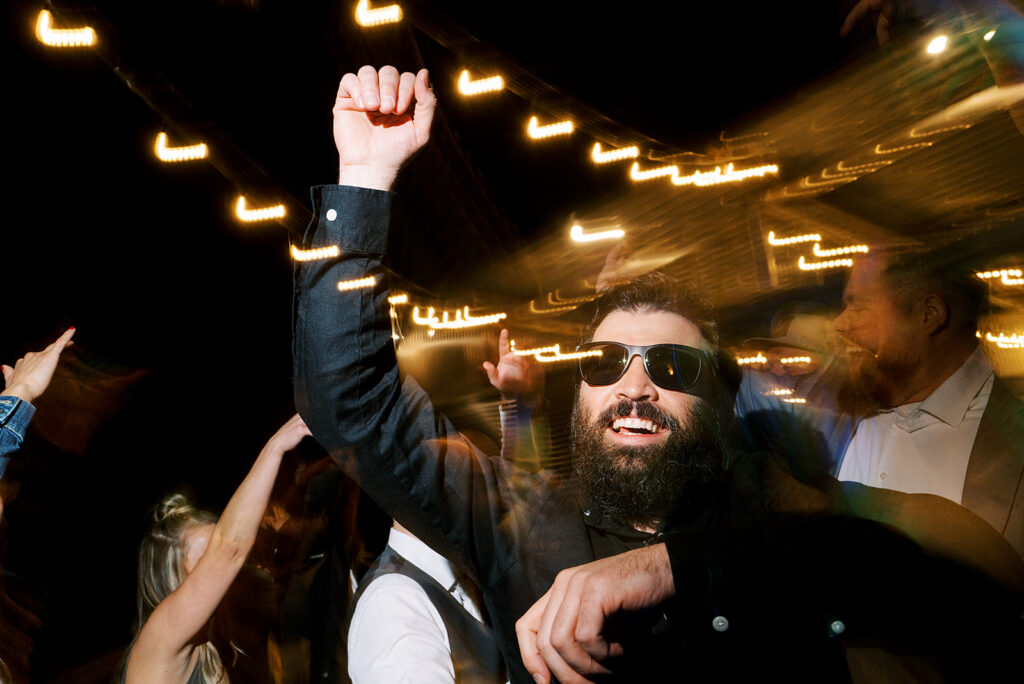 DJ Pricing: Everything You Need to Know
When planning an event, one of the key elements is hiring a DJ to provide music and entertainment throughout the night. However, many people are unsure about how much DJs cost and what factors contribute to their pricing. In this informative dj cost guide, we will break down DJ pricing and answer commonly asked questions to help you make an informed decision.
How Much Does a DJ Cost?
The cost of hiring a DJ can vary depending on various factors such as location, event type, duration, and additional services. On average, the cost of a DJ per hour in the US is $200, with the typical duration being around 4.5 hours. However, it's important to note that these prices may vary based on individual DJs and their specific offerings.
Factors Considered in DJ Pricing
When hiring a DJ, there are additional expenses that may be included in their pricing. These can include travel costs, setting up a dance floor, and providing the necessary equipment for the sound system. Some DJs may also offer extras like lighting, photo booths, fog machines, or emcee services. It's important to consider these factors when determining the overall cost of hiring a DJ and deciding which services are essential for your event.
The Meat of our DJ Cost Guide (2023)
Cost of a DJ for Different Event Types
The cost of hiring a DJ can vary depending on the type of event you are planning. Here is a breakdown of average DJ costs for different event types:
Private Party: For a standard private party, the average cost of hiring a DJ starts at $500 for 2 hours of service. Private parties can include backyard barbeques, family reunions, or seasonal events.
Birthday Party: The cost of hiring a party DJ for an adult's birthday is approximately $700 for 4 hours of service. For kids' birthday parties with shorter durations, the average cost starts at $300 for 2 hours of services.
Wedding: Wedding DJs typically charge around $1500 on average for 4 to 5 hours of services. The cost may vary based on the specific time frame and requirements of the wedding reception.
Bar/Bat Mitzvah/Quince: The cost of hiring a DJ for a bar or bat mitzvah can range from $1000 to $4500, with an average cost of $1500. The price will depend on the length of service and any additional services needed.
Corporate Event: Hiring a DJ for a corporate event can be a cost-effective entertainment option. The average cost is approximately $595 for 3 hours of service. Smaller corporate events may start at $500 for 2 hours.
How to Save Money When Booking a DJ
If you're looking to save money when booking a DJ, consider asking for referrals from trusted sources or utilizing platforms that connect DJs with event holders. Cueup, for example, can connect you with a DJ within 24 hours, saving you time and resources.
In conclusion, understanding DJ pricing is essential when planning an event. By considering factors such as event type, duration, and additional services, you can make an informed decision and find a DJ that fits your budget and requirements. This is a critical s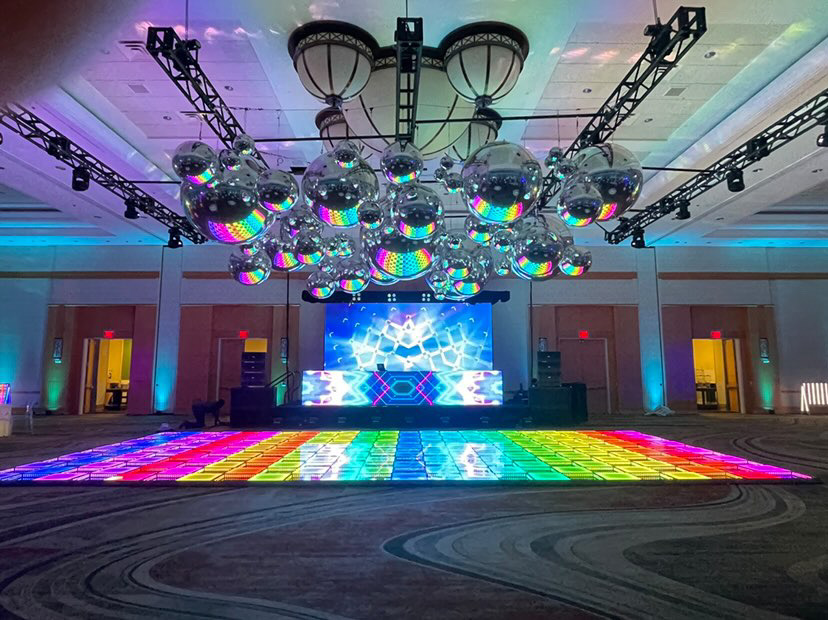 DJ Pricing for Different Events
Prom DJ Cost
Prom is a memorable school dance for high school students, and having a DJ is essential to create a fun and lively atmosphere. The average cost of a DJ for prom is $1500. However, prices can vary depending on the number of hours they will be playing. The range for prom DJ prices is typically between $500 and $10,000.
Quinceañera DJ Cost
A quinceañera is a significant celebration in Latin American culture, and hiring a DJ is an important aspect of the planning process. The average cost of a DJ for a quinceañera is $1500 for 5 hours. However, prices can range from $500 to $4000 depending on various factors such as the duration of the event and specific requirements.
Sweet 16 Party DJ Cost
A Sweet 16 party is a milestone event for teenagers, and having a DJ who understands their music preferences is crucial. The cost of a DJ for a Sweet 16 party can vary based on the duration of the event. Prices typically range from $500 to $4000, with an average cost of $1500.
Anniversary Party DJ Cost
An anniversary party is a special occasion that calls for a DJ to provide background music and create a pleasant ambiance. DJs for anniversary parties are usually booked for around 3.75 hours, with an average cost of $500. However, prices can range from $500 to $1000, depending on the specific requirements of the event.
Conclusion - The DJ Cost Guide
Tips for Booking a DJ
Now that you have an idea of the average DJ costs for different events, here are some helpful tips for booking a DJ:
Determine your budget: Before starting your search, establish a budget range that you are comfortable with.
Research and compare: Look for reputable DJs in your area and compare their prices, services, and reviews. Consider their experience and the type of events they specialize in.
Meet with potential DJs: Schedule meetings or phone calls with a few DJs to discuss your event and get a sense of their personality and professionalism.
Discuss your music preferences: Clearly communicate your music preferences and any specific songs or genres you want to be played at your event.
Ask about additional services: Inquire about any additional services the DJ can provide, such as lighting, equipment setup, or MC services.
Sign a contract: Once you have chosen a DJ, make sure to sign a contract that outlines all the details of the agreement including the date, time, duration, and cost of their services.
By following these tips and considering the average DJ costs for different events, you can find the perfect DJ to make your party or event a memorable one. We hope our DJ cost guide was successful for your planning!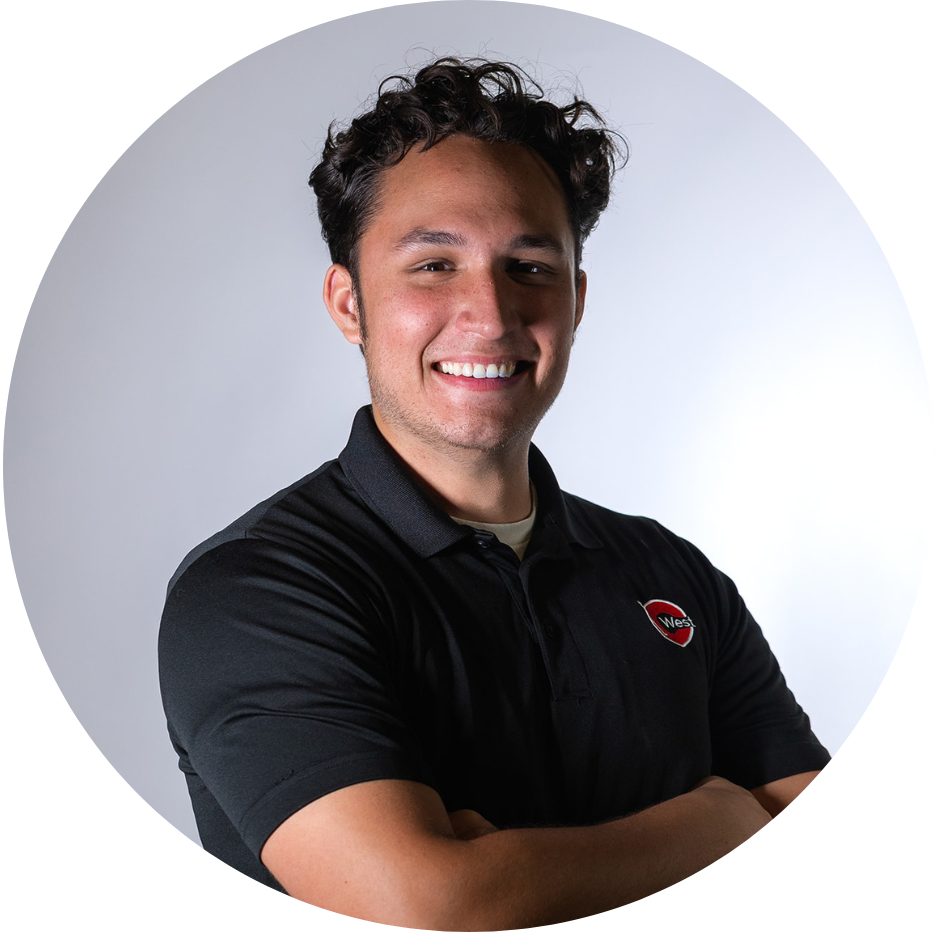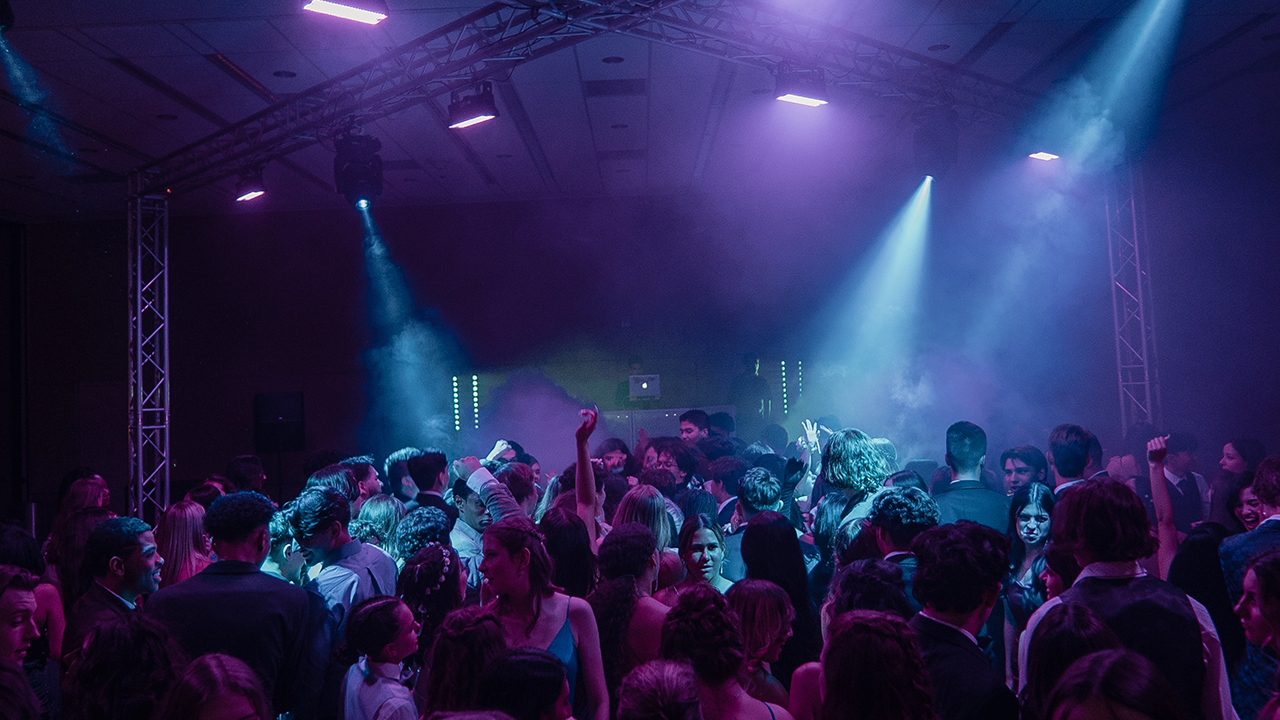 Millennium High School, located in Goodyear, Arizona, had an unforgettable prom night at the prestigious Phoenix Convention Center South.
Read More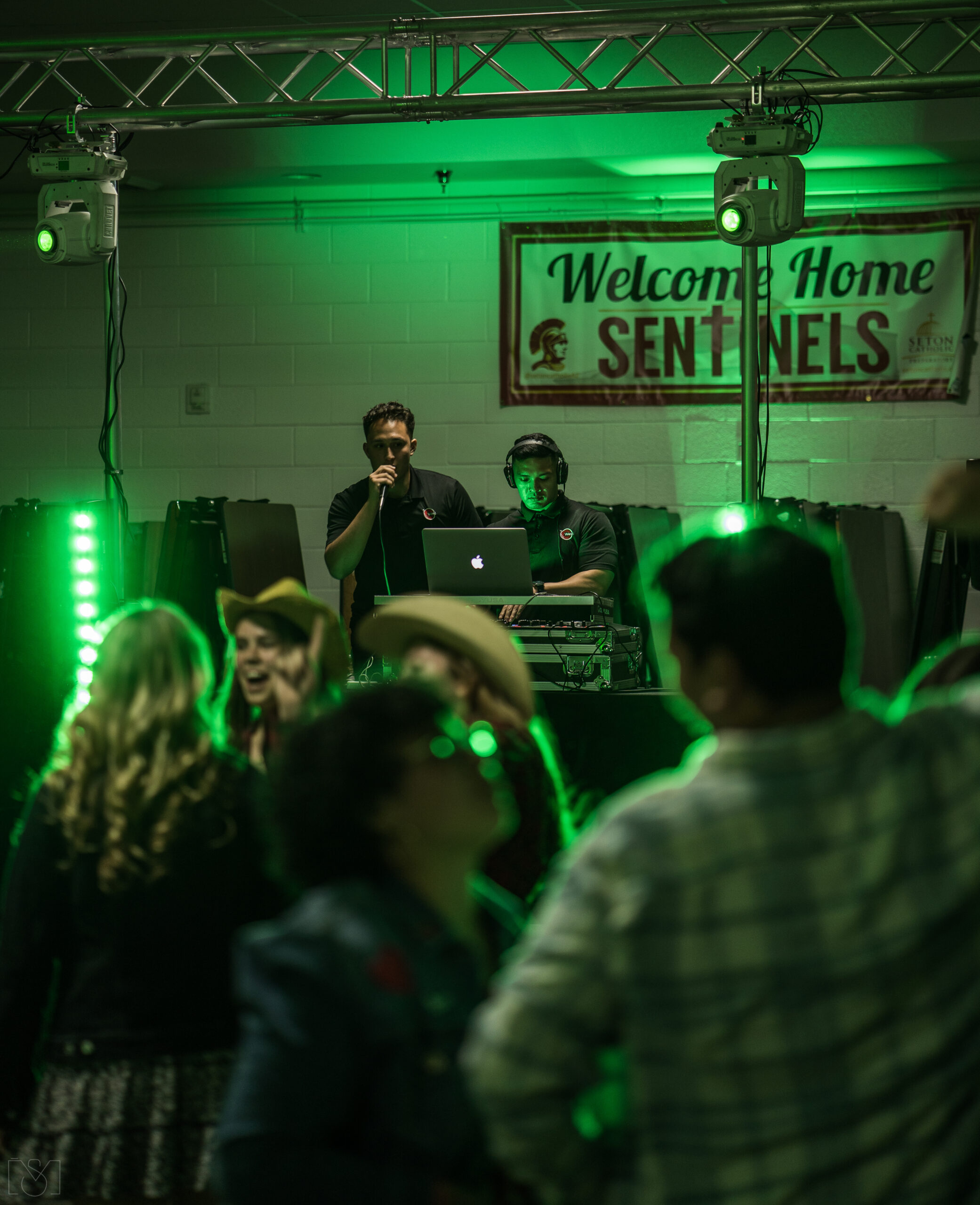 With Winter in full swing, Seton Catholic Preparatory had C West Entertainment as their trusted DJ company for their Hoedown winter dance.
Read More