From your first phone call through to the day of your special event, our staff, DJs and polished MCs make it their goal to bring your vision to reality. So, we provide the right party atmosphere that is guaranteed to keep your guests on their feet and having an amazing time! So, let's learn about DJ Angel Perez "No Request".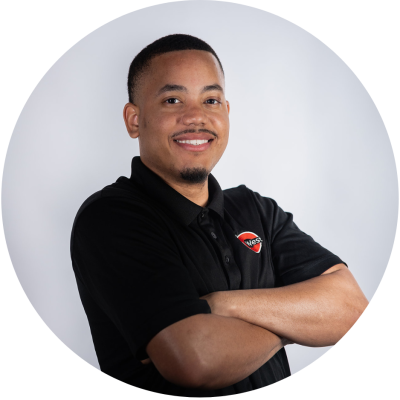 Angel prides himself on his ability to read crowds and keep you on the dance floor. Seamlessly orchestrating and transitioning from song to song, you will not be disappointed by his talents and music choices. With a background in club atmospheres, Angel knows how to keep the energy flowing. 
A fun fact about him: Angel's ethnicity is Dominican, and he's bilingual!
Born and raised in Miami, Florida, he moved to Arizona after college for a fresh and new experience. He attended college in Massachusetts, where he played college basketball and obtained a degree in business with a concentration in marketing. He enjoys traveling and exposing himself to varying cultures and ethnicities. From his travels, Angel gathers music from all genres and cultures, which he incorporates into his sets. 
This deep appreciation for music drove him to pursue DJing. In Angel's words: "Music connects people from all different backgrounds and cultures, and being able to facilitate that is a fantastic feeling. Not only can I join the crowd together through dance and a lively atmosphere, but I also get to interact and connect with a new group of people. That's exhilarating to me." 
Angel always brings a big smile to our faces, and I know yours, too! He approaches DJing with such a passion, captivating crowds of all sizes.